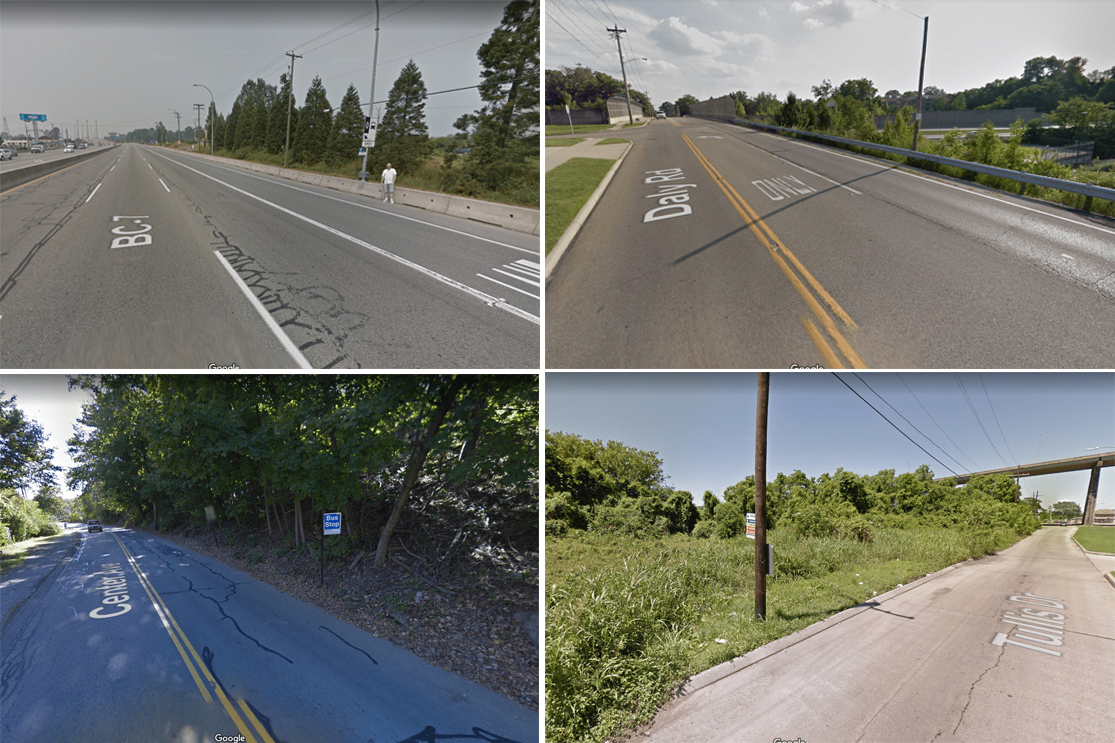 Over the last few weeks, we've taken readers on a tour of America's sorriest bus stops, trimming down a list of dozens of nominees to 16. The public has voted, and now we're down to the Final Four.
So here we go: The four sorriest, most dangerous and neglected bus stops this year are, drum roll, please, in Pittsburgh, Cincinnati, Vancouver and New Orleans.
These bus stops aren't just ugly. They're hazards. They're evidence that something has gone fundamentally wrong that people are being exposed daily to these conditions.
Beginning next week, we'll start the matchups. But for now, we wanted to give all of your sports fans a proper preview of our finalists:
Pittsburgh
This garbage bus stop just outside Pittsburgh, in the borough of West View, overcame horrific stops in Medford, Massachusetts, and Suffolk County, N.Y. to reach the Final Four.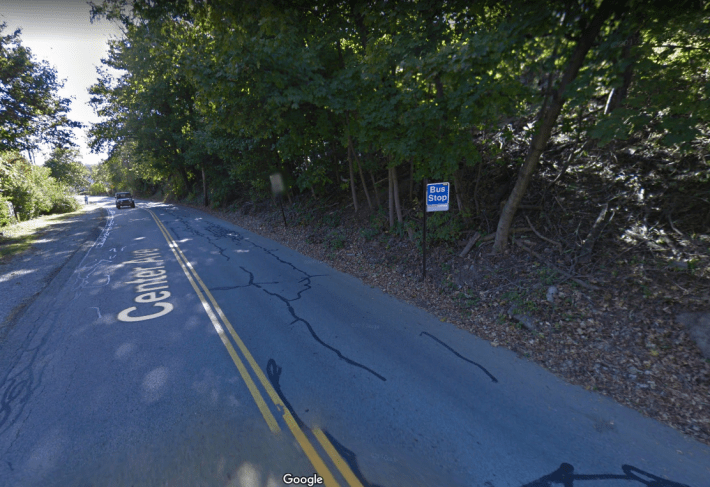 The Port Authority of Allegheny County sent us a rather testy email response to our request for a comment on this issue. (Apparently, the agency would rather quibble with us than fix its stops, but it also did admit that it has a problem.) The Port Authority has made a number of prior appearances in this competition, having two stops in the tournament last year, including the overall runner-up. Nevertheless, here's what the agency said:
We have assessed the stop and agree that it is quite sorry. And, since it is within very close proximity to another stop that is more accommodating to transit riders and pedestrians, we've already made arrangements for this stop — and the corresponding stop across the street — to be eliminated.

Port Authority is long overdue for a full assessment of each of our 7,000 bus stops, and until then we evaluate locations and make changes as issues like this are brought to our attention.
Eliminating the stop is sort of a cop out way to fix a sorry bus stop. But it's also an admission that this is, indeed, one of the sorriest stops in the nation.
New Orleans
The location of this stop has been corrected by Lawrence Mason, III, of Ride New Orleans, who nominated it. It is actually on Tullis Street, in New Orleans' Algiers neighborhood, not on Sullen Place as we previously reported. This updated photo also shows the high grass, which helped advance it past Miami and Nashville in the competition, has recently been cut, at least for a brief space around the stop. This is pretty good evidence that the negligence is not total. But this stop is still quite sorry.
It is served by three New Orleans RTA bus lines. And the stop is opposite the Cypress Run Apartments, relatively affordable market rate apartments.
Matthew Hendrickson, of the nonprofit advocacy group Ride New Orleans says this stop is indicative of some of the conditions endured by riders. New Orleans gets very hot and it gets very rainy, so having "a shady place to sit and protection from the elements is super important."
Until recently, however, New Orleans zoning code required completing a fairly extensive permitting process, plus paying a $1,200 permitting fee per bus shelter added. The rules, thankfully, were recently relaxed. RTA still needs a permit to install shelters, but it can submit for multiple shelters at once and it doesn't have to go through an onerous design review process, Hendrickson said.
Still the conditions around bus stops are one of the top concerns cited by riders involved with Ride New Orleans, Hendrickson said. About 90 percent of New Orleans 2,200 bus stops do not have a shelter.
Local advocates have held rallies and campaigns to draw attention to this problem. Some of their work was highlighted in this Streetfilms video from earlier this year.
As a result of public pressure, RTA has since committed to adding 20 bus shelters per year but has not committed to making up for the five years of lost time where none were installed, Hendrickson says.
Cincinnati
This treacherous bus stop, located in Springfield Township (pop: 14,000) was submitted by an anonymous reader. It beat out Ypsilanti, Mich., and McKees Rocks, Penn. in earlier rounds of competition thanks to ... well just look at it.
It's nothing more than a sign on an electric pole and you have to jump a guard rail and stand on a highway embankment.
So who's to blame?
Thanks to some great reporting by Pat LeFleur at WCPO we know Southwest Ohio Regional Transit Authority approved a contract last summer with the firm Clean Zone Marketing to sell ads at bus stops that could be used to buy 20 shelters and 60 benches. But this year the contract was terminated. None of the shelters or benches was installed.
SORTA is facing a $184-million deficit over the next 10 years. Despite that, county leaders refused to seek a levy in November. So a fix doesn't appear to be forthcoming, unless bus riders succeed at bringing a levy to the ballot directly.
Meanwhile, grassroots advocates at the Better Bus Coalition have taken to making their own and installing them around the city.
I don't know if there was ever any better evidence than this that we regard bus riders as second-class citizens in our transportation system.
Vancouver

Vancouver probably isn't the first place that springs to mind when you think about sorry bus stops. But this stop, in the suburb of Pitt Meadows about 25 miles outside of Vancouver, is a doozy.
Submitted by Jason Lee, it blew past the Bay Area suburb of San Rafael as well as Beverly Hills in the earlier rounds. The stop is located on Loughheed Highway, which hosts frequent transit service but is clearly very dangerous for pedestrians. There were 33 fatal crashes on the road over the last 10 years, Lee points out.
You can see in the picture the outside lane is reserved for buses. But yikes, you have to be brave to wait there. A spokesperson for the transit agency, Translink, told us that usually bus stop amenities, like shelters, are the responsibly of the local municipality. But that this stop has been flagged internally by Translink as a safety issue. (Lee says he reported it.)
"It doesn't mean that we sort of wash our hands of it," the spokesperson said.
But having a "proper pullout" in this area, would require the cooperation of the British Columbia Ministry of Transportation, which is responsible for this scary road. We reached out to the agency for comment, but had not received a response at the time this went to press.
And there you have it, Streetsblog readers — our Final Four. Stay tuned next week.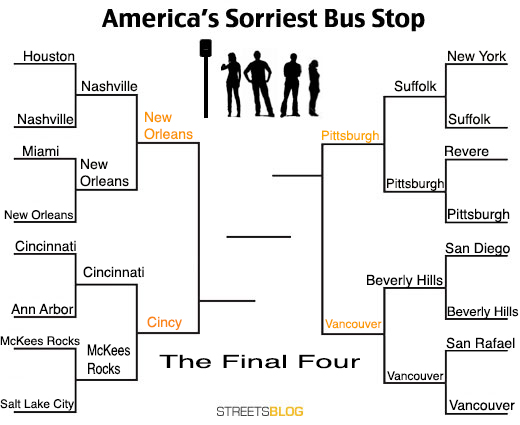 Read More:
Stay in touch
Sign up for our free newsletter