Staff & Board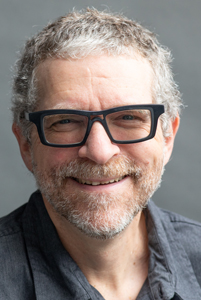 Gersh Kuntzman
Editor-In-Chief, StreetsblogNYC and StreetsblogUSA
Gersh Kuntzman joined Streetsblog as editor in chief in July 2018 after stints at both New York City tabloids (Post, 1993-2000 and 2004-2007; Daily News, 2012-2017) and a long tenure as editor of The Brooklyn Paper (2007-2012). He is a veteran journalist and longtime bike commuter from his home in Windsor Terrace, Brooklyn.
He has been hit by a driver on Smith Street, doored on Flushing Avenue and wiped out on the really shiny, slippery paint on the Manhattan end of the Manhattan Bridge. He is a relentless voice for bicycle safety.
You can reach Gersh at gersh@streetsblog.org.
---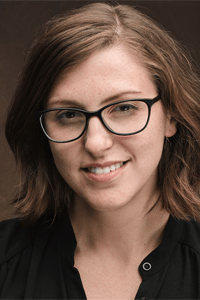 Kea Wilson
Senior Editor, StreetsblogUSA
Kea Wilson has more than 10 years experience as a writer telling emotional, urgent and actionable stories that motivate average Americans to get involved in making their cities better places.
She is also a novelist, cyclist, and affordable housing advocate. She previously worked at Strong Towns, and currently lives in St. Louis, MO.
Kea can be reached at kea@streetsblog.org or on Twitter @streetsblogkea. Please reach out to her with tips and submissions.
---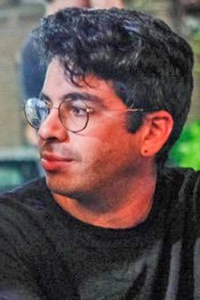 David Meyer
Deputy Editor, StreetsblogNYC and USA
Born and raised in Washington, D.C. and Maryland, David fell in love with journalism as a kid accompanying his reporter dad on stories while school was out.
A reporter at Streetsblog from 2015 to 2019, David returned as Streetsblog Deputy Editor in 2023 after a three-year stint at the New York Post. A graduate of Montgomery Blair High School and the University of Maryland, he lives in Crown Heights, Brooklyn.
You can reach him at dmeyer@streetsblog.org.
---
Board of Directors
Mark Gorton, Chairman
Christine Berthet, Clinton Hells Kitchen Coalition for Pedestrian Safety
Raul Larios, Treasurer
Sebastian Delmont, String Messenger
Joseph Lipman, Hospital for Special Surgery
NOTE: Board member Gabe Klein was on the Streetsblog board until Friday, Sept. 23, 2022 when he joined the Biden administration.
Here is our employee conflict of interest policy.