Car crashes
How Traffic Engineers Blame You for Their Profession's Mistakes
12:01 AM EST on December 16, 2022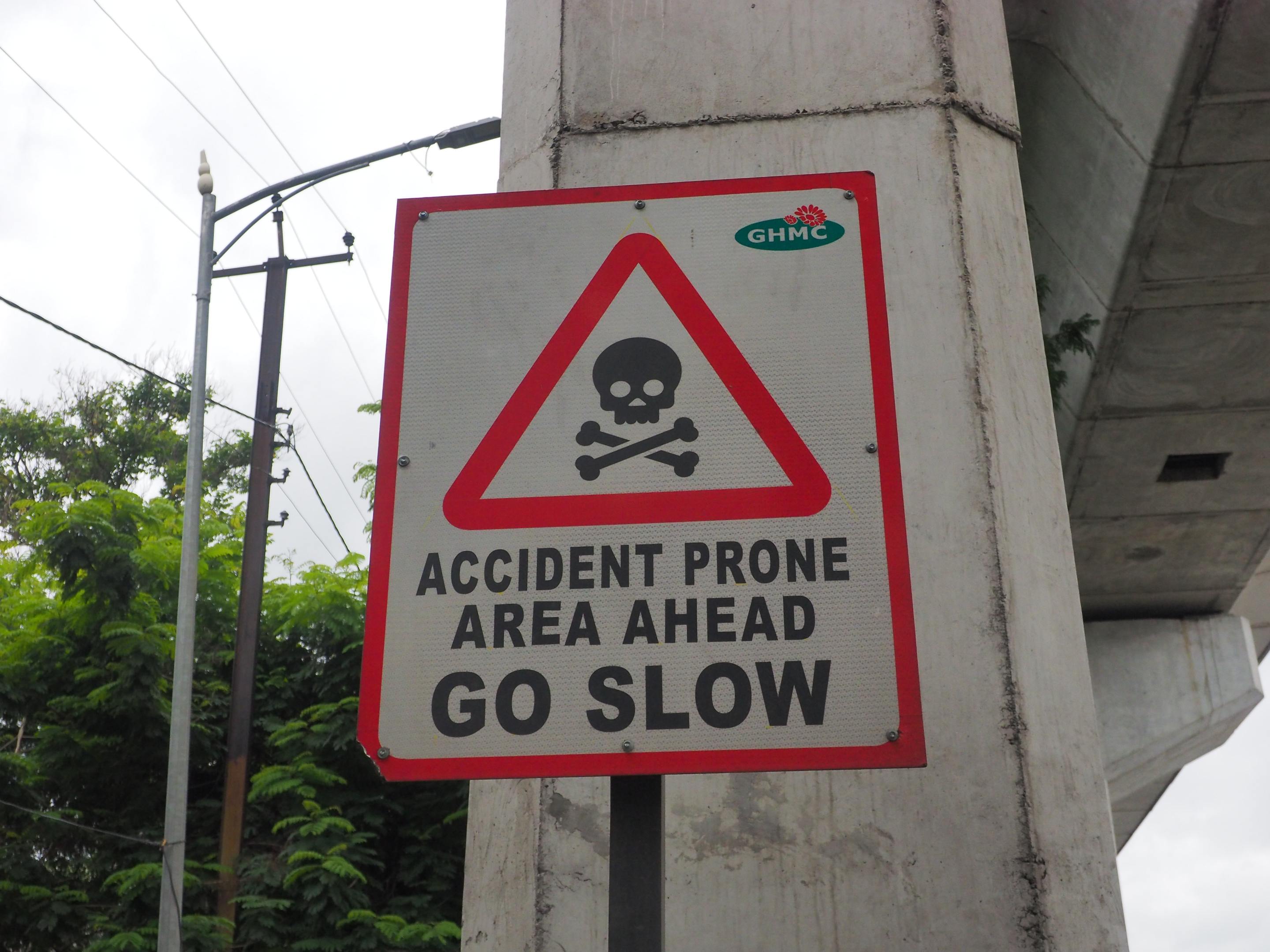 A version of this article originally appeared on Strong Towns and is republished with permission.
Mississippi streets are among the most dangerous in the U.S., seeing a total of 341 deaths in the first half of this year. Despite that, recent statements from both traffic engineers and the Mississippi Department of Transportation (MDOT) show a failure to take responsibility for how unsafe street design contributes to fatality rates, according to national street safety experts. Instead, they place the weight of death rates on drivers, telling them it's their responsibility to create safer streets by being better stewards of the law.
"They're putting the onus on people using the roadway system, and not the actual design of it," said Mike Lydon, author, advocate, and founding principal of Street Plans.
In an article for Clarion Ledger, MDOT offers seven recommendations of safety precautions drivers can take to prevent crashes and fatalities — but not once does MDOT mention the role of unsafe street design in contributing to these tragedies. Instead, they tell drivers to "check your blind spots; be aware of long stopping distances, always buckle up, drive at a safe speed; stay focused and avoid distracted driving; always use your signals; maintain your vehicle."
One day Big Traffic Engineering will fall like Big Tobacco. But that day is not today. https://t.co/S6Z8DRne7e

— Mike Lydon (@MikeLydon) October 10, 2022
Lydon says that even though these recommendations can have a safety benefit, by only addressing the things that drivers can do, it takes away from the root problem: Street design and land use are the true influencers of traffic speed and safety.
Amir Molan, an assistant professor of civil engineering at the University of Mississippi with a specialization in highway safety and traffic analysis, also places the responsibility of creating safe streets on drivers, not the engineers designing them. He told Clarion Ledger: "We need to inform more drivers on the severity of driving under the influence and the new traffic laws and policies … The reduction rate for 2022 is great, but we need to find ways to get the number lower."
"This is really distasteful," said Chuck Marohn, president of Strong Towns. "Engineers, and especially professors who are teaching engineers, should be showing leadership by thinking about their own responsibility in designing safe streets to bring down traffic death rates. MDOT is failing in their responsibility to lower traffic death rates when they place the responsibility of traffic safety and speed solely on the driver's ability to be aware."
In regards to MDOT's list of driver responsibilities, Lydon shared two recommendations for engineers that would effectively influence driver speed, increase traffic safety, and lower the number of traffic deaths: 1) to coordinate land use and transportation system design to reduce driving as much as possible, and 2) design streets and roads in a manner that eliminates the worst outcomes of not following the above seven recommendations made by MDOT.
"[Street design and land use] together are at the root cause of a lot of the traffic safety challenges we see across the country," Lydon said. "And to completely fail to acknowledge that, to not internalize that and figure out that that's the responsibility of the engineer, is a problem and it's misguided."
Failing to account for how street design affects traffic deaths is typical of DOTs. DOTs tend to assume that speed limits and police enforcement can dictate traffic speed, but the reality is that drivers rely on visual and other physical cues that intuitively communicate to them how fast it feels safe to go on a given roadway.
"Why do you find that it's difficult to drive the speed limit, you know? Why do you feel like you're always constantly wanting to go 40 even though the speed limit says 30 mph?" said Lydon. "The answer is because the roadway is actually designed for you to go that fast. That's why it feels comfortable to go that fast."
Despite the knowledge that road design is the ultimate influencer of driver speed and safety, often DOTs run road safety campaigns advising drivers to slow down, telling them it's their responsibility to keep the roads safe. "They'll ask pedestrians to wear high-visibility clothing or tell people not to speed in safety campaigns," said Lydon. "But the design of the roadway is really intended to allow people to speed and move quickly."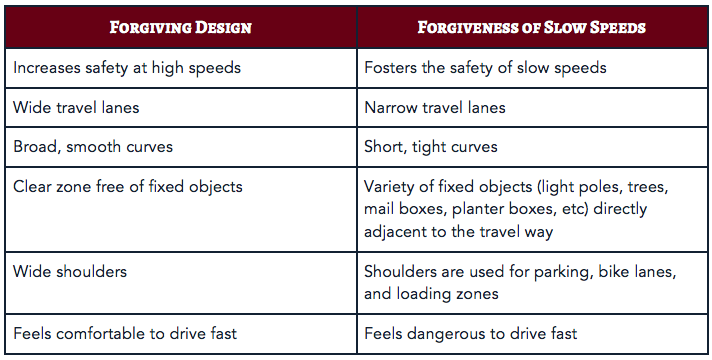 Most U.S. roadways send drivers mixed messages in how the law asks drivers to perform versus what the design of the road communicates is safe. The common design seen on U.S. roadways is based on the concept of "forgiving design," where engineers create wide roads with high visibility in all directions in the expectation that drivers make occasional mistakes. This extra space is supposed to make driving safe, but it counteracts itself by also signaling to drivers it's safe to drive at high speeds, which makes urban roadways unsafe.
The responsibility to create safe streets and lower traffic fatalities should be in the hands of MDOT and their ability to redesign the streets, not just the people using the streets. It's important for traffic engineers to have more empathy for all people who are using streets, including drivers, walkers, and bikers.
"[Traffic engineers should have] the perspective of somebody who's not just driving a large SUV or car every single day for every single trip," said Lydon. He went on to say that in many places throughout the U.S., if someone were to consider how they (and perhaps their young children) could move from point A to point B safely on foot, most "just wouldn't choose to do it" because it feels risky or unsafe.
"We just need the profession to kind of understand that, and internalize that, and think about how the way they approach street design can change," said Lydon. "And I will be the first to recognize it is not just the design of the street. It's also the land use. So those two things together add up to a much more inclusive and safe environment for everybody, no matter how they're getting around."

Kea Wilson is editor of Streetsblog USA. She has more than a dozen years experience as a writer telling emotional, urgent and actionable stories that motivate average Americans to get involved in making their cities better places. She is also a novelist, cyclist, and affordable housing advocate. She previously worked at Strong Towns, and currently lives in St. Louis, MO. Kea can be reached at kea@streetsblog.org or on Twitter @streetsblogkea. Please reach out to her with tips and submissions.
Read More:
Stay in touch
Sign up for our free newsletter