Public Health
Anti-Fat Bias Harms the Movement for Safe Streets — Particularly for Kids
Why are we only focusing on calorie-burning when advocating for active transport to school? Because of bad research.
12:00 AM EDT on October 12, 2023
A disturbing amount of research on Safe Routes to School programs over-focuses on whether children lose weight from walking and biking to class while ignoring more meaningful measurements of their health and well being, a new paper finds — and the author argues it's reinforcing a troubling trend of anti-fat bias in active transportation advocacy more broadly.
As part of a new meta-analysis, Australia-based researcher Jennifer Kent pored over scores of papers aimed at assessing the health benefits of active transportation for school-aged children — and found that a staggering 79 percent of them in some way implied that decreasing the size of children's bodies was among most important reasons for improving their access to safe routes to class.
Kent says that until recently, even she wouldn't have found that stat particularly alarming. At least until she learned more about how harmful and unscientific anti-fat bias is, and how much it's limiting our understanding of the real benefits of active modes.
"When I first started out, I didn't think anything of it. … [I didn't think that there was a problem with the idea that] obesity is an increasingly prevalent disease in society, and to assist with that, we need to plan streets and transport networks that allow people to be physically active through transport," Kent said. "But as I went on, I came to understand that obesity, in and of itself, is not actually a disease. It's not actually, necessarily, an endpoint to ill health. So why are we talking so much about obesity as a problem?"
Why BMI is the wrong measure of kids' health
Despite the limited scientific evidence that "body weight is a good indicator of well being, and that sustained weight loss is a feasible and beneficial pursuit," Kent says that children's bodies have nonetheless been placed "at the front lines in discourse declaring the 'war on obesity'" practically since that troubling term was coined.
Most of the studies she looked at, for instance, cited where children rank on the famously racist, sexist, ableist, and overall problematic Body Mass Index scale, which classifies people as "obese," "average," or "underweight" based on "ideal" height and weight ratios established nearly 200 years ago by a Belgian eugenicist with no medical training. Falling into the "obese" category is correlated with some serious health conditions today — though, as Kent notes, falling into the "underweight" category is correlated with many others — but some researchers argue that it doesn't always cause disease. And by focusing exclusively on numbers on the scale, advocates say researchers run the risk not just of further stigmatizing people in fat bodies, but ignoring the universe of other factors that might shape a person's health regardless of their body size, like their genetics, their exposure to environmental pollution, stress, and isolation, and what food they can access and afford to buy — in addition to how they get around.
Today, some health experts have begun questioning the use of BMI ratios particularly for children, because they're even less meaningful in the context of developing bodies that grow at different rates. Meanwhile, the simple act of over-focusing on the "epidemic" of obesity alone can harm the psychological health of children of all sizes.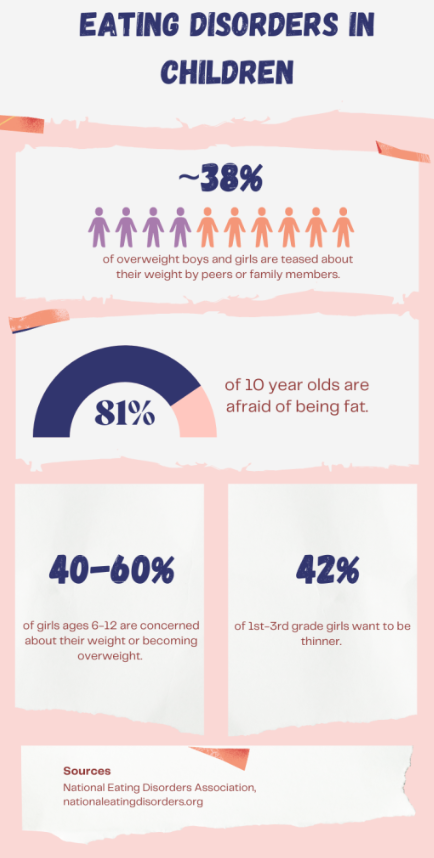 "Kids are super, super vulnerable. … We're experiencing massive increases in issues with kids [developing] eating disorders, with body dysmorphia, with unsatisfactory body image, and those things have lifelong impacts on children," Kent added. "If we start to draw children's attention to their weight at these ages when they are so vulnerable to the messaging that we're giving them, we could be setting them up for a lifelong focus on their weight."

For those who'd still insist that changes in children's body sizes are somehow a meaningful way to measure the success of a Safe Routes to School program — or at least that it's strategically wise to play on policymakers' anti-fat biases to gin up more money for sidewalks — Kent had some pretty bad news: One of the more recent studies she cited found "there was no evidence that active school transport had a significant influence on obesity, blood pressure or lung function." Another older study found that students who walked or bike to class did have lower BMIs, but "there seemed to be no health benefits" associated with thinness alone.
"Even though this is one of the most prolifically studied areas of transport and health research, only a really, really small subset [of studies] have found any relationship between kids' weight status and the way they travelled to school," Kent added. "By continuing [to] try to prove something that's not there, what messages are we giving to policymakers?" 
A better way to measure health
Of course, Kent stressed that Safe Routes to School programs do carry myriad health benefits for children and the communities around them — just not the kind that researchers bother to measure, such as better "socialization; development of independence and navigational skills; decreased traffic congestion, and vehicle emissions; increased sense of safety and belonging; and safer streets around schools," to name only a few.
And she's confident that researchers would find even better metrics if they stopped focusing on fatness as a problem to be solved, and started thinking about all the other ways our built environment influences our health.
"Another space that I think we really need to delve into is talking to the kids themselves," she added. "Let them tell us how it impacts their life, being able to walk and cycle to school; let them tell us how nice it is to be independently mobile, and the adventures that they've had, and the things that they've experienced on that journey to school. And let's compare that to how kids speak about journeys to school in a car, locked in with a seatbelt to the backseat, not really able to have a face-to-face conversation with mom and dad."
If active transportation advocates can get anti-fat bias out of the fight for Safe Routes to School, Kent is confident they can question where it shows up in other realms of their advocacy, too — and start focusing on more effective approaches.
"There's a slogan that you hear sometimes: 'Burn calories, not carbon,'" she said. "Even though that's not necessarily referencing people in larger bodies, it's still referencing the pervasive [that] our bodies are machines, and we should be intensely trying to limit the amount of calories that we take in, lest we become this fearful thing called 'fat.' ... Where does that come from? Questioning those biases internally is only going to help our research be more productive and more policy-relevant, rather than getting stuck in this [reductive idea], 'We just don't want the kids to get fat.'"

Kea Wilson has more than a dozen years experience as a writer telling emotional, urgent and actionable stories that motivate average Americans to get involved in making their cities better places. She is also a novelist, cyclist, and affordable housing advocate. She previously worked at Strong Towns, and currently lives in St. Louis, MO. Kea can be reached at kea@streetsblog.org or on Twitter @streetsblogkea. Please reach out to her with tips and submissions.
Read More:
Stay in touch
Sign up for our free newsletter