Coronavirus
Op-Ed: To Recover from COVID, Transit Needs a Rider-Centered Future. Here's How.
12:01 AM EDT on March 20, 2023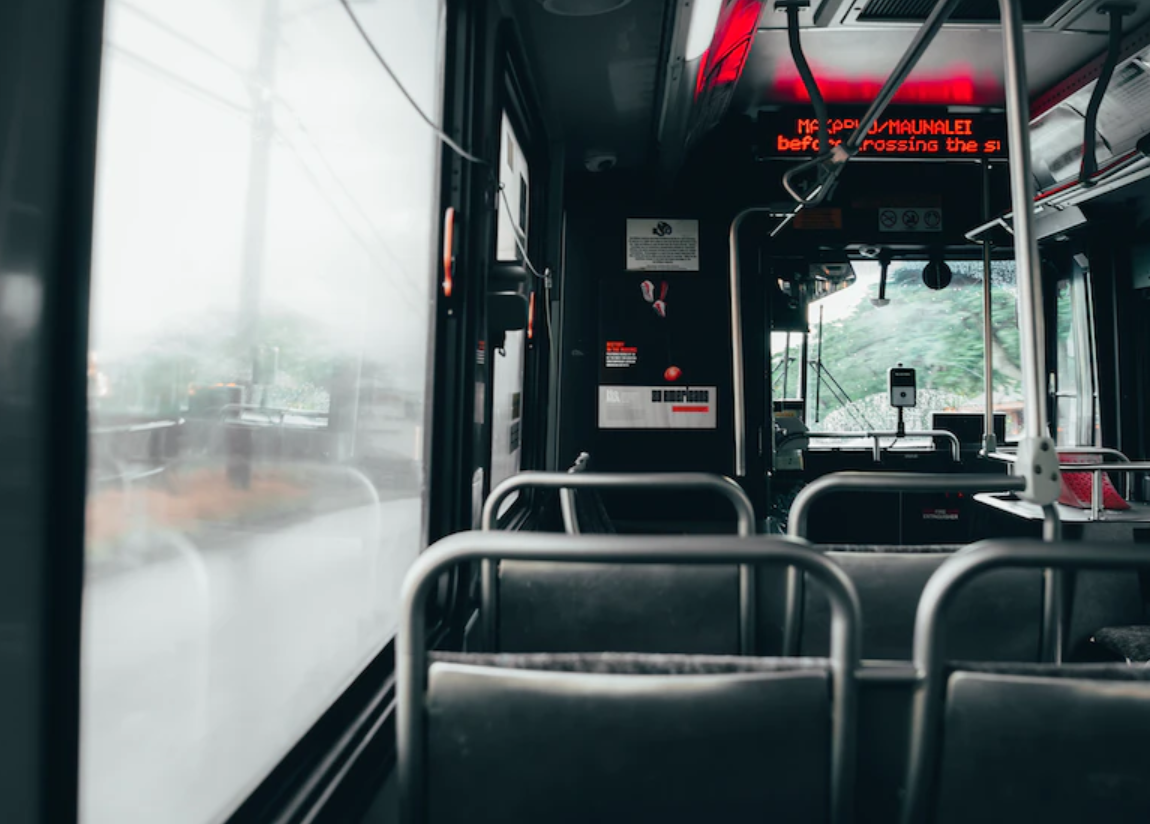 As we emerge from the COVID-19 pandemic, the transit industry is at a crossroads. On one path, this could be our shining moment: society needs transit to solve its concurrent challenges of climate, equity, safety and growth. On the other, this could be our dying gasp: as currently deployed, transit may not survive the looming fiscal cliff and vicious funding death spiral.
Which path we follow depends on how we answer the fundamental question at the heart of our industry today: Why do riders choose transit — why, even before the pandemic, was ridership trending down?

The answers to those questions lie, in part, in a status quo our industry has tried for too long to maintain, despite its structural flaws. And we owe it ourselves to question that status quo.
Why do we decide what's best for the transit rider by centering the powerful, rather than by centering the rider?
Why are our outreach processes designed to help the rider use the system, rather than helping the system understand and accommodate the rider?
Why do we continue to measure success by the amount of transit we build and operate, rather than by its utility?
Thanks to the pandemic — and the funding consequences we face from reduced ridership — now we must recognize the flaws in our current approach. Now we must see that ridership isn't just desired, but essential. We must build and operate the system that riders want, because the existence of our industry depends on choices they make, of their own free will, to use our transit product. Before financial and political realities remove our authority to choose, we must collectively embrace this opportunity to center riders in our decision-making.
How can we do this? Together, the key players in transit — riders, elected officials and decision-makers, staff and consultants, and advocates and media — have the power to rebuild a stronger transit system, one that is financially sustainable and positioned to carry the masses into the future. But only if we each do our part and we trust each other to do the same.
To that end, we call upon our partners to commit to this Transit Ridership Pact.
Transit Riders
We, transit riders, driven by the need to save transit, hereby commit to:
Use our political power. Transit riders, due to our sheer number, should be an influential voting bloc, but we aren't. In partnership with advocates and media, we must support elected officials and decision-makers who are trying to help and apply pressure to those who aren't.
Reject learned helplessness. We must believe that change is possible. We must believe that by working with advocates and media, staff and consultants, and elected officials and decision-makers, the transit system we need will be the one we get.
Learn. We can't demand what we don't know. Supported by staff and consultants and advocates and media, we must understand that our demands can include, but aren't limited to, a full menu of transit improvement options:

Service (frequency, span)
Routing (directness, proximity to destinations)
Fares (cost, enforcement)
Priority (transit speed and reliability)
Information (wayfinding, real-time schedule)
Capacity (more/larger transit vehicles)
Access (first/last mile connections, sidewalks/elevators/escalators)
Coordination (bus/rail connections, compatibility between systems)

Ride. When agencies provide what we need, we must use it.
Elected officials and decision-makers
We, transit elected officials and decision-makers, driven by the need to save transit, hereby commit to:
Center decision-making on those most impacted by our projects — and in particular, focus on the rider.Communities affected by construction are not the only ones who are impacted by our decisions. We must direct staff and consultants to seek and develop rider-optimized projects and policies. This direction must not be constrained by real or perceived funding, technical, and political challenges. These challenges may indeed be insurmountable, but we still must start the conversation with unconstrained options optimized for the transit rider.
Define success. With the help of the American Public Transportation Association, the Institute for Transportation Development and Policy, the Eno Center and others, we must call for a common definition of "rider-optimized" transit. Like Vision Zero has done for traffic safety, we must ask them to develop a common toolkit for rider optimization.
Ask for tradeoffs, not opinions. When presented with options, we must not ask staff and consultants to opine about feasibility. Instead, we must ask staff and consultants "what would be needed to advance this option?" It is then our responsibility (in a public forum) to weigh tradeoffs and determine feasibility.
Encourage innovation. We must not be afraid of the unfamiliar. Our staff and consultants can perform magic, but only if we let them expand our comfort zone.
Devote resources to help riders co-create their desired transit system. We must not interpret quiet rider voices as unimportant. Rather, we must make sure quieter voices are heard.
Leverage rider political power. Our decisions should benefit millions of daily riders. We should be empowering this constituency to drive change.
Staff and consultants
We, transit staff and consultants, driven by the need to save transit, hereby commit to:
Engage with riders. Public meetings inevitably draw input from a localized community, one that may not include riders. Instead of asking riders to come to us, we must meet riders where they are — maybe on the bus? — so we can listen to their concerns, offer solutions, collect feedback on these solutions, and change accordingly.
Build capacity. We must help riders co-create their desired transit system. Just as we provide staff and resources to help community-based organizations co-create their desired future, so too must we invest in the transit riding community.
Innovate. With direction from elected officials and decision-makers, we must generate rider-optimized projects and policies. This will undoubtedly require development of new policies and approaches.
Educate. We are experts. We've spent years developing deeply specialized knowledge of transit. We're privy to best practices from elsewhere and other possibilities beyond what's being discussed publicly. We must share this knowledge with riders, advocates and media, and elected officials and decision-makers.
Advocates and media
We, transit advocates and media, driven by the need to save transit, hereby commit to:
Represent riders. We are riders ourselves and therefore should also advance the rider-optimized transit discussion based on our own first-hand experience, but our influence upon elected officials and decision-makers grows exponentially when it is supported by our fellow riders and vetted by staff and consultants.
Organize campaigns. Elected officials and decision-makers operate most effectively when supplied with funding and political support. Riders need our help to convert their tremendous political potential into reality.
Recognize successes. When elected officials and decision-makers guide their agencies toward a rider-optimized future, we must reward them with good publicity.
Encourage copycatting. When we see effective rider-optimization happening elsewhere, we must encourage our elected officials and decision-makers to take notice.
In a more climate-friendly, equitable, safe, sustainable future, we will know exactly how to answer the question "why do riders choose transit?" Riders choose transit because we committed to center the rider in our process, each did our part, trusted others to do theirs, and built the system riders wanted.
Colin Drake is a transit planner with 20 years of experience in the field. Known for rider-optimized projects in Seattle, Colin believes in transit that puts riders first.

Kea Wilson is editor of Streetsblog USA. She has more than a dozen years experience as a writer telling emotional, urgent and actionable stories that motivate average Americans to get involved in making their cities better places. She is also a novelist, cyclist, and affordable housing advocate. She previously worked at Strong Towns, and currently lives in St. Louis, MO. Kea can be reached at kea@streetsblog.org or on Twitter @streetsblogkea. Please reach out to her with tips and submissions.
Read More:
Stay in touch
Sign up for our free newsletter