Bicycle Safety
Three Things To Know About the National Lithium-Ion Battery Fire 'Epidemic'
12:01 AM EDT on March 20, 2023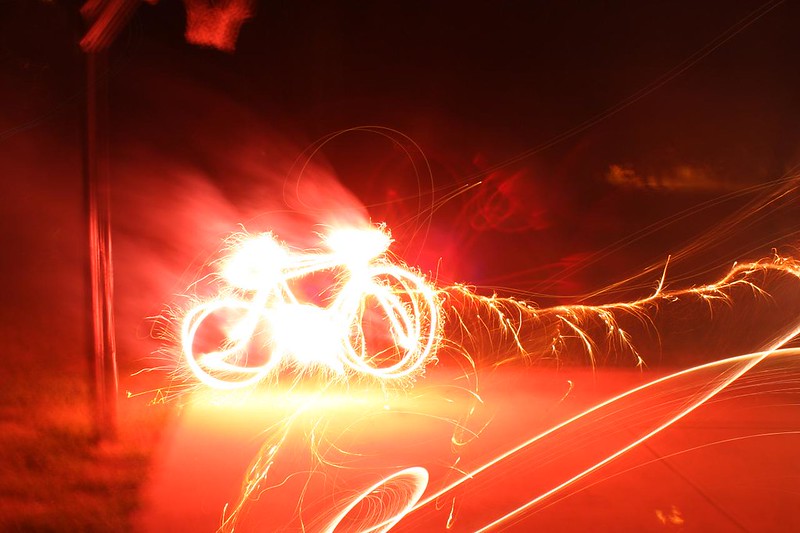 Sustainable transportation advocates are calling for common-sense trade regulations, consumer education, and other reforms to keep prevent fires involving defective lithium-ion batteries — while simultaneously fighting misinformation that threatens to explode into a culture war against electric microbility.
In the past few months, a rising tide of news coverage has warned the public that their neighbors' pedal-assist bicycles are, seemingly, about to spontaneously combust, engulfing homes and everyone within them in a fiery inferno. A March 4 Fox News article, for instance, intoned that "e-bike batteries are exploding and killing people" and asked readers whether the vehicles should be "banned altogether"; meanwhile, NPR stated that "as the popularity of so-called micromobility devices has soared across the U.S., so too have risen the number of fires associated with the lithium-ion batteries that power them."
And indeed, small-format vehicle batteries have certainly been linked to hundreds of deadly blazes — and once they start, the chemical reactions that happen within battery cells make them significantly more difficult to douse than traditional fires. Micromobility fires have been implicated in 11 documented deaths and 251 injuries in New York City, tragedies that Consumer Product Safety Commissioner Rich Trumka was right to call "heartbreaking and preventable" in a recent memo.
Some e-bike advocates, though, say the scale of the epidemic is far more modest than the headlines suggest — and that misleading headlines are distracting both from the societal benefits of e-bikes and from finding real safety solutions to prevent future disasters.
"It almost seems like fear-mongering," said John Seedborg, product safety manager for the e-bike manufacturer Hovsco. "Electric cars catch fire and the media goes crazy, but people don't stop buying electric cars — but they do start thinking e-bikes aren't safe. Everyone wants to jump on the hype train."
Here are three things Seedborg and other proponents of e-cycling want the world to know about all those e-bike battery fire trend pieces — and why, with a little common-sense regulation, this mode can safely become the front-line mobility option it deserves to be.
'E-bike fires' don't always involve e-bikes...
For most people, the word "e-bike" rightly evokes the image of a two-wheeled vehicle with pedals, handlebars, and a small electric motor to assist riders to more easily reach a top speed of 20 miles per hour.
Among law enforcement and the media, though, the word "e-bike" is sometimes incorrectly used as a shorthand for a much wider range of micromobility vehicles, including electric mopeds and scooters capable of reaching far-faster speeds — and which use far larger and more combustible batteries than you'll ever find on a pedal-assist bike.
Per FDNY Fire Marshals the cause of this morning's 3-alarm fire which occurred 5401 7th Avenue in Brooklyn was lithium ion batteries from E-Bikes/Scooters. Read more: https://t.co/JrdMmQkNMH pic.twitter.com/SJtWnveRn5

— FDNY (@FDNY) May 2, 2022
"This is exactly the challenge we have as an industry," said Larry Pizzi, head of the e-bike committee at People for Bikes in an interview with Bicycle Retailer last year. "We are working hard to be responsible, … then we have rogue companies that bring in electric scooters from China without any kind of regulations, and it creates a bad image."
... and the ones that do don't meet US standards
When an exploding battery is attached to a bike, it's often attached to cheap, imported one from sites like Alibaba, which are allowed to enter the country under the infamous "de minimis" rule. A carveout theoretically aimed at saving people who buy products like alcohol and tobacco for personal use from the red tape placed on large-scale importers, that loophole in federal law is having a dangerous impact on the e-bike industry, allowing overseas manufacturers to sell direct-to-consumer e-bikes that cost less than $800 without going through the normal customs process, paying the steep duties and taxes associated with bigger shipments, or complying with certain Consumer Product Safety Commission regulations and guidelines.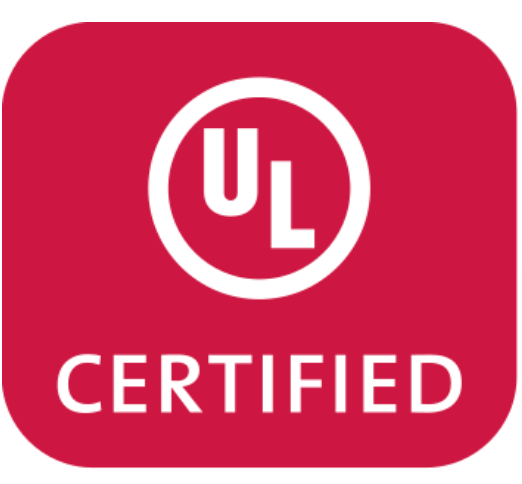 Groups like People for Bikes are fighting to exclude e-bikes and their batteries from the de minimis rule, but experts say the battle will be difficult to win. In the meantime, the CPSC is essentially begging overseas manufacturers to rigorously test their vehicles before they enter the U.S. to make sure they adhere to a fire safety standard known as UL-2849, and lawmakers are introducing legislation to give those standards the force of law.
Seedborg warns, though, that even if all those measures are put in place, e-bikes might still occasionally ignite if customers don't treat their bikes with care over the long haul. A former bikeshop owner himself, he says he's seen customers buy uncertified overseas chargers for their batteries, too, as well as mismatching weaker batteries with too-powerful chargers that can easily overload their cells, sending broken batteries to shady refurbishment outfits to save money, and doing other dangerous things in an attempt to modify bikes to go faster, last longer, or simply keep working on the cheap.
"A lot of the social media hype comes from older posts and videos where people would ask their device to do more than it was designed to, and cause that battery to purge," he explains.
Seedborg emphasizes that to keep defective parts away from bikes, consumer education on bike maintenance, safe charing practices and safe repair options are key. New York City, where the nexus of exploited delivery workers and food delivery companies has created a market for cheap batteries, is considering a buy-back program to get defective batteries off of bikes entirely.
They're rare — and the root cause is socioeconomic
It bears repeating that just like car crash deaths, all e-bike battery fires are 100 percent preventable, and even a single person being harmed by one is unacceptable. It's also important to note, though, that outside of New York City, micromobility fires aren't exactly an epidemic, despite what alarmist headlines might suggest — and with proper regulation, they likely won't ever be.
Most experts believe that battery fires are so heavily concentrated in the Big Apple for the simple reason that there are way more e-bikes within its borders than any other major city in America, thanks in large part to New York's roughly 65,000 deliveristas, an exploited group of workers that relies on pedal-assist technology to make their living.
Those workers are typically underpaid and forced to depend on cheap and potentially dangerous models that traditional bike shops refuse to repair when they break. Moreover, to make it through a typical 10- to 15-hour shift delivering food to wealthy customers far from the homes they can afford, deliveristas also often charge their bikes at hubs run out of private businesses  — even if that means piling their batteries alongside dozens or hundreds of others in storerooms strung with dangerous extension cords that can easily ignite, as Vice's Aaron Gordon described in a recent long read.
In cities like Denver, though, e-bike fires have grabbed virtually no headlines, despite the fact that the city gave 4,734 residents vouchers of up to $1,700 to buy them last year. That's in part because of a smaller bike fleet overall, but also because the program required participants to buy from certified bike shops that are highly unlikely to sell a defective bike, and because the socioeconomic factors affecting Denver's deliveristas differ significantly from the challenges facing New York riders.
Cursory Google searches of e-bike fires in other large major cities in America, meanwhile, yield almost no results. There were reports in 2019 of two bike-share vehicles catching fire in San Francisco that resulted in a micromobility operator pulling its entire fleet; a 2022 bike shop fire in Miami after a battery refurbished at by a 3rd party outfit was left charging overnight; and a recent Phoenix garage fire which fire officials attributed to the fact that the family left three batteries charging simultaneously against manufacturer advice — a blaze which resulted in no injuries, by the way, because the homeowners had access to a secure bike storage option outside of their primary living area, something which non-homeowners deserve, too.
There's also a statement from the Los Angeles Fire Department saying that it "does not have any data about fires attributable to e-bikes." (Editor's note: And, it's worth noting that New York City's fleet of 4,000 electric Citi Bikes has not experienced any fires.)
None of this, of course, is to minimize the pain and suffering endured by families who have already been harmed or lost loved ones to battery fires. It is to say, though, that with a thoughtful and holistic approach to battery safety, the e-bike has the potential not just to be a fire-safe mobility option, but to save countless lives on American roads, too — by getting more of us out of our cars and into the saddle.

Kea Wilson is editor of Streetsblog USA. She has more than a dozen years experience as a writer telling emotional, urgent and actionable stories that motivate average Americans to get involved in making their cities better places. She is also a novelist, cyclist, and affordable housing advocate. She previously worked at Strong Towns, and currently lives in St. Louis, MO. Kea can be reached at kea@streetsblog.org or on Twitter @streetsblogkea. Please reach out to her with tips and submissions.
Read More:
Stay in touch
Sign up for our free newsletter