Car Dependence
Opinion: Electric Cars Shouldn't Distract Us From Building a More Walkable World
12:01 AM EST on February 27, 2023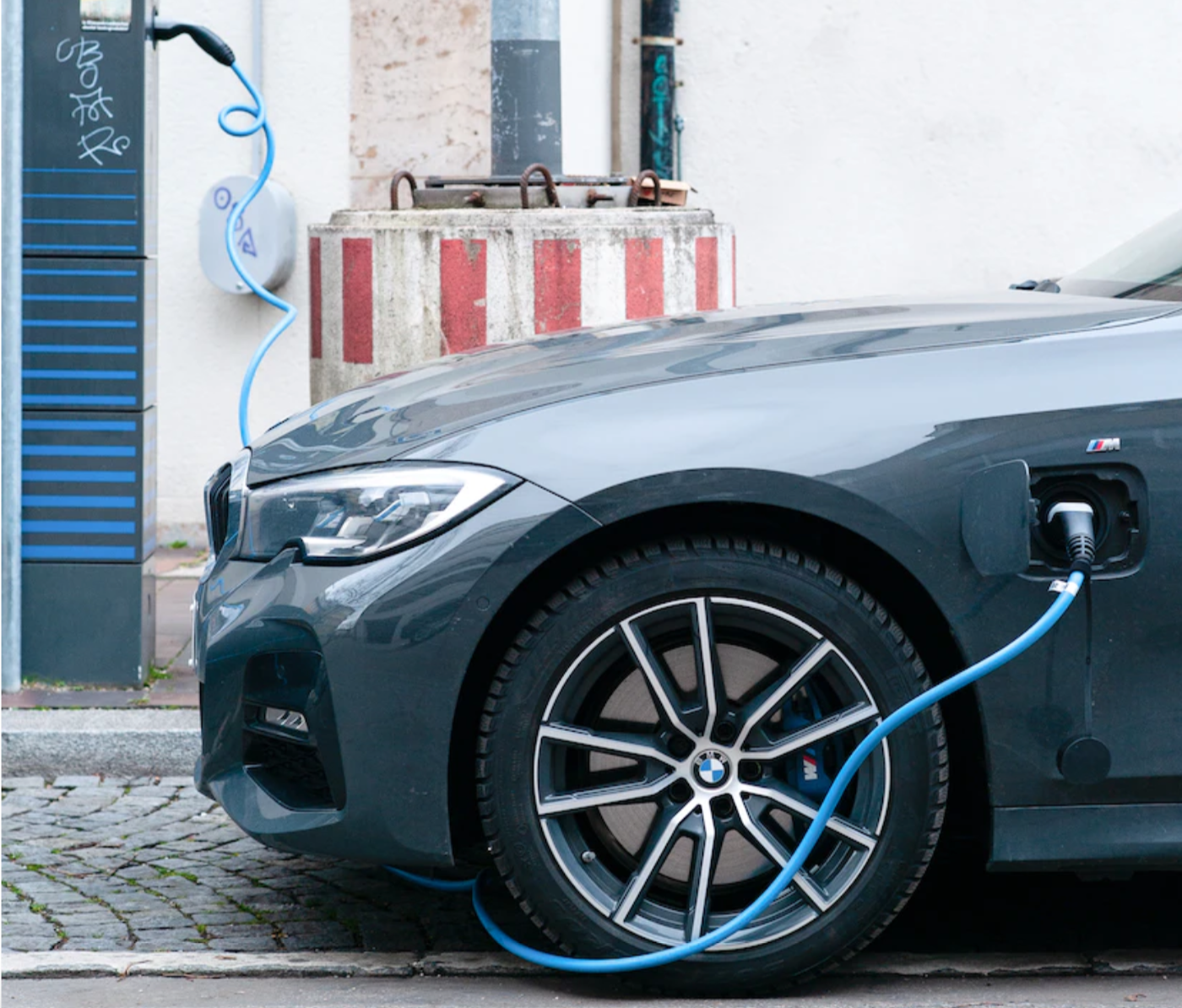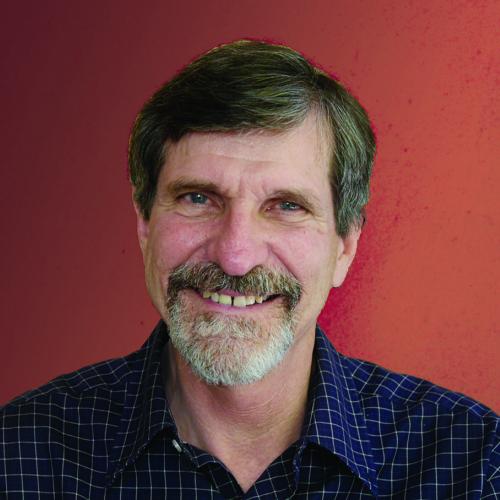 Editor's note: This article originally appeared on Public Square: A CNU Journal and is republished with permission.
Governments and car manufacturers are touting electric vehicles (EVs) as the wonder antidote to climate change. EVs will need abundant mined lithium, a key component of EV batteries. A recent report by the Climate and Community Project at the University of California, Davis, Achieving Zero Emissions with More Mobility and Less Mining, calls into question whether mining lithium will be able to meet the urgent need to address climate change. The report challenges the hope that lithium mined in large quantities can steer America clear of structural changes to the built landscape, confirming the suspicions of new urbanists.
Lithium is an essential component of car batteries, and there is presently no replacement for it. It is mined from both hard rock and from below-ground brine. Both require significant landscape disturbance either from open-pit mines or from large evaporation ponds. Lawsuits by indigenous peoples and environmentalists is a given. Although research continues in pursuit of a cheaper and more easily mined substitute, time is of the essence in the work to avoid climate disaster.
As America's cars and trucks continue to grow in size with Americans wanting bigger batteries for better electric car range, the challenge to source lithium will get steeper. The report's authors cite a projection from Benchmark Mineral Intelligence, a data provider reporting lithium supply for vehicle batteries, that securing enough lithium to electrify all of America's cars and trucks would require a 4,200 percent increase in lithium mining over the present. Yet lithium mines typically take on average 16.5 years to become fully operational. Much lithium will have to come from overseas, contrary to politicians' promises to quickly source materials domestically.
Europe and parts of Asia are in better positions to pivot toward greener futures because city forms there are supportive of alternatives to the automobile such as walking, bicycling, and transit, and vehicles are much smaller, with lower carbon emissions than American vehicles. Reducing America's car sizes and frequency of use to that of European or Asian countries would alone result in significant emissions reductions. Coupled with planning for walkable urban densities and electrifying more diverse forms of transportation will move these countries to making significant strides toward climate goals.
Even if all American cars could be electrified, Americans on average only buy new cars about every 15 years; this isn't fast enough turnover to meet climate goals. Under a California Air Resources Board mandate, 100 percent of new cars will need to be electric in California by 2035; even after that, for years there will be many legacy gasoline cars on the road. The authors also assumed that batteries would need to be replaced before the end of an electric car's life, putting additional strains on the lithium supply chain.
On the positive side, when lithium batteries have reached the end of their life, they can be recycled and the lithium reused, unlike fossil fuels, which are exhausted when burned, requiring never-ending drilling for more. This recycling potential could drastically reduce the environmental and social damages inherent to mining. That's good news . . . for the long-term. But climate change is happening fast. Although large-scale recycling must be encouraged, "Recycling still cannot meet even 50 percent of demand in 2050," the authors write. In car-intensive America, the authors posit that by 2050 the demand for lithium in the United States will be triple that of current total global demand. Of course, this ignores another large possible demand put on lithium production: the electric grid's needs for electricity storage to even out the variable electricity generation of wind and solar.
Walkability and micromobility to the rescue
Sixty percent of trips in America are for five miles or less, usually not requiring a large vehicle. Fifty-two percent are under 3 miles easily done on a classic bicycle. The lithium-ion battery required in an electric bicycle weighs less than 1/100th that needed in a 4,000-pound electric car. For those who feel they must have an enclosed sit-down car-like experience for local travel, new electric microcars weigh a third or less than the typical electric car and use much less lithium. (Management consultancy firm McKinsey & Company projects that the market for these small vehicles could reach $100 billion in 10 years.)
The Climate and Community Project report examined four scenarios, starting with a base case of changing nothing except to electrify the present number of cars, followed by three alternatives showing decreasing lithium use driven by changes in car ownership, how much cars are used, how much transit is used, active transportation by population, urbanization and density, and the lithium variables of vehicle design choices, battery warranty requirements, and worst- and best-case recycling futures. The researchers found that in all but the fourth most ambitious scenario to reduce lithium use, U.S. demand for lithium "will exceed current total global production, yet global production will need to meet demand for all [international] markets." The authors maintain that the fourth scenario is doable citing Vienna, Austria as exemplary for its work toward this goal of reducing auto dependency.
The numerous bad consequences of auto-dependency include pollution, congestion, rising obesity, structural racism, land consumption, loneliness, and the decline of local economies and government solvency. All these consequences will likely continue to get gradually worse, with no clear understanding by the public or our political leaders as to who or what is responsible. But the sourcing limitations of lithium is a clear brick wall, it won't imperceptibly get worse over a long period. At some point the supply-chain limits will be obvious.
Governments champion EVs to win voter support, and corporations offer optimistic product projections to lure investors. The reality is that electric cars will be less of a solution than presently expected. They will be essential to addressing climate change, but only as one component of a suite of transportation solutions to address climate change. "Achieving this future is possible," the report authors write, "with levers ranging from mass transit policy, to land use and zoning decisions, to regulations regarding battery size and car warranties, to streetscape planning that incorporates walkability and cycling safety." Given the time constraints to address climate change, we won't have enough lithium to do otherwise. Zoning fixes, micromobility, electrifying bus fleets, and bike lanes can happen now without gearing up large, environmentally destructive mining operations.
Steve Price of Urban Advantage (www.urban-advantage.com) communicates urban design principles to non-professional audiences through photo-realistic illustration. He is author of Imagining a Walkable America, a free online book containing many of his photo-simulations. He was a board member of the Form-Based Codes Institute for 12 years.

Kea Wilson is editor of Streetsblog USA. She has more than a dozen years experience as a writer telling emotional, urgent and actionable stories that motivate average Americans to get involved in making their cities better places. She is also a novelist, cyclist, and affordable housing advocate. She previously worked at Strong Towns, and currently lives in St. Louis, MO. Kea can be reached at kea@streetsblog.org or on Twitter @streetsblogkea. Please reach out to her with tips and submissions.
Read More:
Stay in touch
Sign up for our free newsletter