Car ads
What the Gas Stove Meltdown Has In Common With the Car Culture Wars
12:01 AM EST on January 13, 2023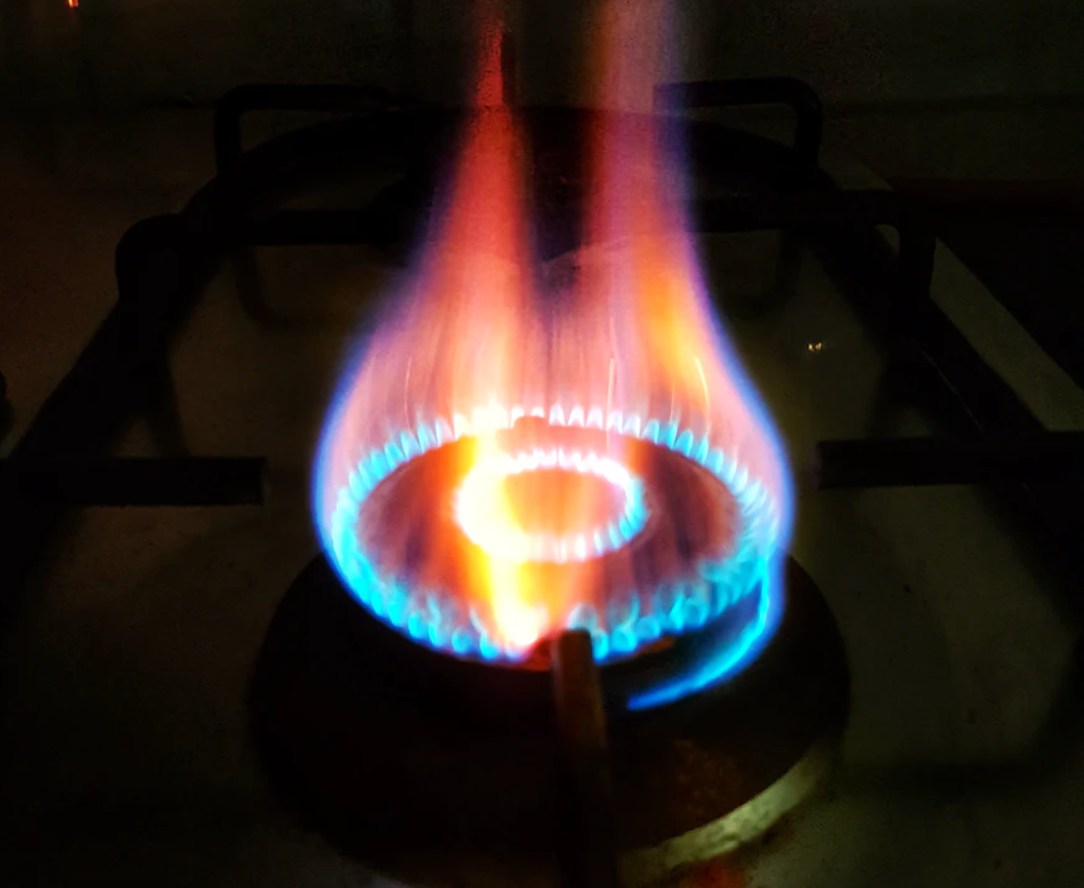 In a matter of days, environmental and public health advocates have found themselves embroiled in a culture war over whether to increase regulations on a deadly, polluting machine that has become so ubiquitous in American life that owning one feels, to many, like a constitutional right, even though it isn't.
For once, that machine is not the automobile. (That "embroiled" pun should have been a hint.)
I'm talking, of course, about the gas stove, which has drawn the scrutiny of the Consumer Product Safety Commission following a recent study that found them responsible for roughly one in eight childhood asthma cases.
Controversy over the appliance definitely isn't new; a lot of environmental groups have wanted to eliminate them from U.S. households for years, not least because studies show they release roughly as much methane annually as half a million gas-powered cars, and that 75 percent of those emissions occur when the thing is turned off. The debate reached a boiling point on Jan. 9, though, when a CPSC commissioner told Bloomberg that a potential ban on the device was "on the table" (even though it probably isn't) — particularly enflaming the tempers of lawmakers with ties to fossil fuel industries like Democratic Sen. Joe Manchin, who asked whether the commission should be reevaluated in light of the mere insinuation of a ban.
"This is a recipe for disaster," Manchin wrote (clearly, the puns will never stop).
The explosiveness of the debate may have been a surprise to die-hard electric stove advocates — yes, they're a thing! — but it's all too familiar to sustainable transportation advocates, who face much of the same outcry when they support polices to decrease car dependency (and the pollution, greenhouse gas emissions and road violence that come with it).
Though few of us actually want to #BanCars (or, I guess #BanGasStoves) from the face of the Earth tomorrow — which, to be clear, pretty much none of us do, even it's a pretty good bumper sticker conversation starter — people who question the impacts of automobile dominance are often treated by car culture as killjoy critics of their neighbors' personal choices (at best) and direct threats to the freedom, happiness, and very identity of the average American at worst. Proponents of gentle and gradual reforms — say, eliminating mandatory parking minimums, or improving stove ventilation standards — are transformed into a violent cabal hellbent on replacing your parking spot with a bike rack and ripping your gas line out by the roots.
Americans aren't just financially invested in their cars — or, apparently, in their cooking methods. They're also emotionally invested in them. And that didn't come cheap.
By now, both the automobile and the gas stove have been the beneficiaries of over a century's worth of marketing efforts aimed at convincing Americans that food cooked in your own personal in-home nitrous dioxide factory just tastes better (it doesn't) and that "mobility" is completely synonymous with "automobility." (it isn't.) As journalist Rebecca Leber described in Mother Jones in 2020, trade groups like the American Public Gas Association are still spending hundreds of thousands of dollars on influencer campaigns featuring Instagram chefs gushing over the perfect sear on flame-cooked steaks —  though, to be fair, that's a whole lot less than the $4.8 billion that the auto industry spent on digital ads alone between January and July 2022.
Of course, the natural gas and automotive industries didn't just have to capture the hearts of American consumers through ad-buys and cute catch phrases that equate their products with efficiency (Now You're Cooking With Gas!), strength (Like a Rock!), or any number of other American Values™. They also had to quite literally rebuild the country to sell their products, running millions of miles pipelines underground at the same time that millions of miles of auto-centric roads were being paved above it, all but ensuring that millions more people would have little choice but to rely on the products they sell. A cost-burdened renter in an apartment with a gas line probably can't lobby her landlord to make the switch to induction, even if it's making her kid sick; a commuter who lives on a 45-mile-per-hour arterial with no sidewalk, meanwhile, is functionally required to spend money to drive a block to the corner store if he doesn't want to be killed.
The real accomplishment of the fossil fuel industries, though, is how they've convinced Americans that living this way is their own free and enthusiastic choice, if not an outright luxury or a birthright. What marketers have always understood about human beings if that if you can persuade them that a gas stove makes them an elite chef or a gas guzzler makes them a man, they won't just tolerate the utter absence of other options. They'll build their very identity around your product — and eventually, they'll pass that identity down to their children, and to their children's children, to the point where their love of it truly isn't corporate manipulation any longer, but the very stuff of culture. Attempting to remove any part of that culture — be it their parking space at work or the way they cook their family's most cherished recipes — will feel violent.
And that culture's side effects — 43,000 car crash deaths a year, hundreds of thousands of childhood asthma cases, a swiftly dying planet, etc. etc. — will start to feel like they're a price worth paying.
Here's the good news: unraveling gas stove culture will almost certainly prove easier than unraveling car culture. One of the largest climate bills in U.S. history, the Inflation Reduction Act — which got that name to appease Joe Manchin himself — contains $4.5 billion in consumer credits to electrify consumer appliances like stoves and water heaters. About 77 cities have already banned natural gas hook ups in new buildings, even if 20 states have also preemptively banned future bans on gas line installation. Only 39 percent of U.S. households even have gas stoves anyway; capping a line costs about $100, after which it remains underground, invisible and largely forgotten.
Remaking a world built almost exclusively for automobile travel, though, will take far more money, time, political will, and patience with a culture that treats even the slightest whiff of opposition to the auto-centric status quo as a poisonous affront. Good luck to us all.

Kea Wilson is editor of Streetsblog USA. She has more than a dozen years experience as a writer telling emotional, urgent and actionable stories that motivate average Americans to get involved in making their cities better places. She is also a novelist, cyclist, and affordable housing advocate. She previously worked at Strong Towns, and currently lives in St. Louis, MO. Kea can be reached at kea@streetsblog.org or on Twitter @streetsblogkea. Please reach out to her with tips and submissions.
Read More:
Stay in touch
Sign up for our free newsletter