Boondoggles
How the Bipartisan Infrastructure Law Could Fast-Track Harmful Highway Boondoggles
12:01 AM EDT on September 12, 2022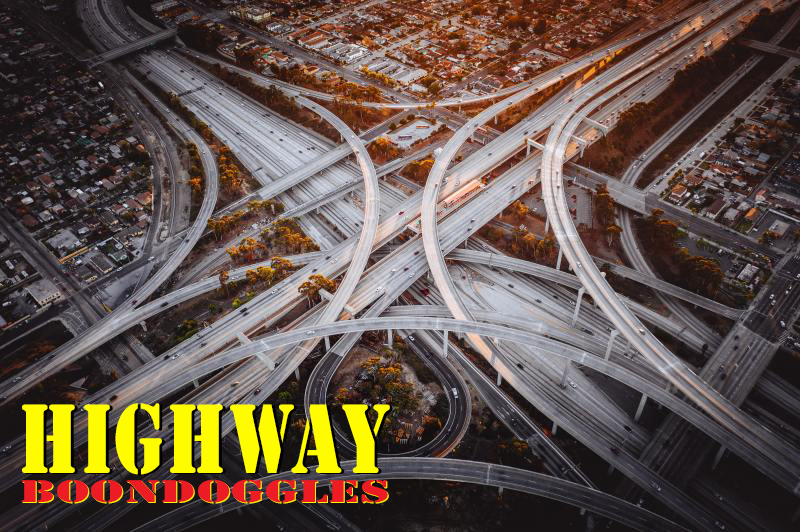 Today, we're kicking off our annual Highway Boondoggles series in partnership with U.S. PIRG. This series will explore some of the worst planned highway projects across the country, and explore why they deserve to be cancelled — and why U.S. transportation policy must be reformed to discourage similar initiatives in the future. Check back for detailed analysis on the seven boondoggles that made this year's list, or view the full report now. 
The bipartisan $1.2 trillion infrastructure deal signed into law in November 2021 has provided a previously near-unimaginable opportunity to invest in transportation in America. With more than half the funding made available under the new law going toward reauthorizing the surface transportation program, states now face a choice: spend this money to address dire needs with our transportation system, or squander it on wasteful boondoggle projects.
The federal dollars made available through the infrastructure deal could be spent on fixing our aging roads, making our streets safer, and making it easier to travel on transit, by bike or on foot, giving Americans real, viable options for getting around without having to drive.
Alternatively, they could be spent on building and expanding highways.
Every year, tens of thousands of people are killed or injured on America's roads, and millions more suffer serious health issues as a result of traffic-related air pollution. Tens of millions of Americans lack access to quality public transit or safe places to walk or cycle, leaving them fully dependent on cars, or — for those who cannot afford a car or who are physically unable to drive — entirely shut off from critical services and opportunities.
And yet, across the country, state and local governments continue to move forward with tens of billions of dollars' worth of new and expanded highways that do little to address today's real transportation challenges, while diverting funding from much-needed infrastructure repairs.
Highway expansion harms our health and the environment, doesn't solve congestion, and creates a lasting financial burden in many ways:
Expanding a highway sets off a chain reaction of societal decisions that ultimately leads to the highway becom- ing congested again – often in only a short time. Since 1980, the U.S. has added nearly 870,000 lane-miles of highway – paving more than 1,648 square miles, an area larger than the state of Rhode Island – and yet, prior to the COVID-19 pandemic, congestion on America's roads was worse than it was in the early 1980s.
In 2016, the last year for which detailed data is available, federal, state and local governments spent a total of $27.6 billion expanding the highway system — including new roads and bridges and widening of existing highways — sucking money away from road repair, transit and other local needs.
Highway expansion fuels additional driving that contributes to climate change. Transportation is the nation's number one source of global warming pollution.
Pollution from transportation causes tens of thousands of deaths in the U.S. each year and makes us more vulnerable to a range of health problems, including asthma, impaired lung function, coronary heart disease and strokes.
Highway expansion can cause irreparable harm to communities — forcing the relocation of homes and businesses, widening "dead zones" alongside highways, severing street connections for pedestrians and cars, reducing cities' base of taxable property and overall community value, and stripping communities of their economic vitality. In places where cars are the sole mobility option, many who cannot or choose not to drive — including seniors, children and people with disabilities — are robbed of the opportunity to thrive and engage fully in their community.
Building new roads diverts billions of taxpayer dollars from repairing existing ones. Across the country, 173,000 miles of road are classed as being in "poor" condition, more than a third of bridges are in need of major repairs or replacement, and 7% of bridges are considered "structurally deficient."
The bipartisan infrastructure deal signed into law in November 2021 — which sets the course of federal transportation policy and funding through 2026 —  almost doubles the funding provided by the Fixing America's Surface Transportation Act (FAST Act) that it replaces, providing an historic opportunity to address long-standing problems with America's transportation system.
The Biden administration has made clear its preferences that transportation funding made available through the Infrastructure Investment and Jobs Act (IIJA) should be prioritized for repair, rehabilitation and maintenance of existing infrastructure and investment in "non-motorized modes and transit options that increase safety, accessibility, and/or connectivity" rather than highway construction and expansion. States now have to choose whether or not to follow that guidance.
With more funding available than ever before to spend on addressing the real priorities of 21st century transportation, federal, state and local governments should stop or downsize unnecessary or low-priority highway projects. Specifically, policymakers should:
Invest in transportation solutions that reduce our dependence on automobile travel. Investments in public transportation, cycling and pedestrian infrastruc- ture, transport demand management and other measures can often address congestion more cheaply and effectively than highway expansion. As well as improv- ing our health and environment today, by reducing our reliance on fossil fuels they also act as an insurance policy against future oil price fluctuations.
Adopt fix-it-first policies that reorient transportation funding away from highway expansion and toward repair of existing roads and investment in other transportation options.
Use the latest transportation data and require full cost-benefit comparisons, including future maintenance needs, as well as socioeconomic benefits and impacts, to evaluate all proposed new and expanded highways. This includes projects proposed as public-private partnerships.
Give priority funding to transporta- tion projects that reduce growth in vehicle-miles traveled, to account for the public health, environmental and climate benefits resulting from reduced driving.
Invest in research and data collection to better track and react to ongoing shifts in how people travel.
This edition for Highway Boondoggles finds seven highway construction and expansion projects slated to cost a total of more than $22 billion that will harm communities and the environment, while likely failing to achieve the goals they set out to achieve. Check out Streetsblog in the coming days to learn more about each one.

Kea Wilson is editor of Streetsblog USA. She has more than a dozen years experience as a writer telling emotional, urgent and actionable stories that motivate average Americans to get involved in making their cities better places. She is also a novelist, cyclist, and affordable housing advocate. She previously worked at Strong Towns, and currently lives in St. Louis, MO. Kea can be reached at kea@streetsblog.org or on Twitter @streetsblogkea. Please reach out to her with tips and submissions.
Read More:
Stay in touch
Sign up for our free newsletter