Election of 2020
Buttigieg Plan: Vision Zero Plus Other Goodies
10:49 AM EST on January 11, 2020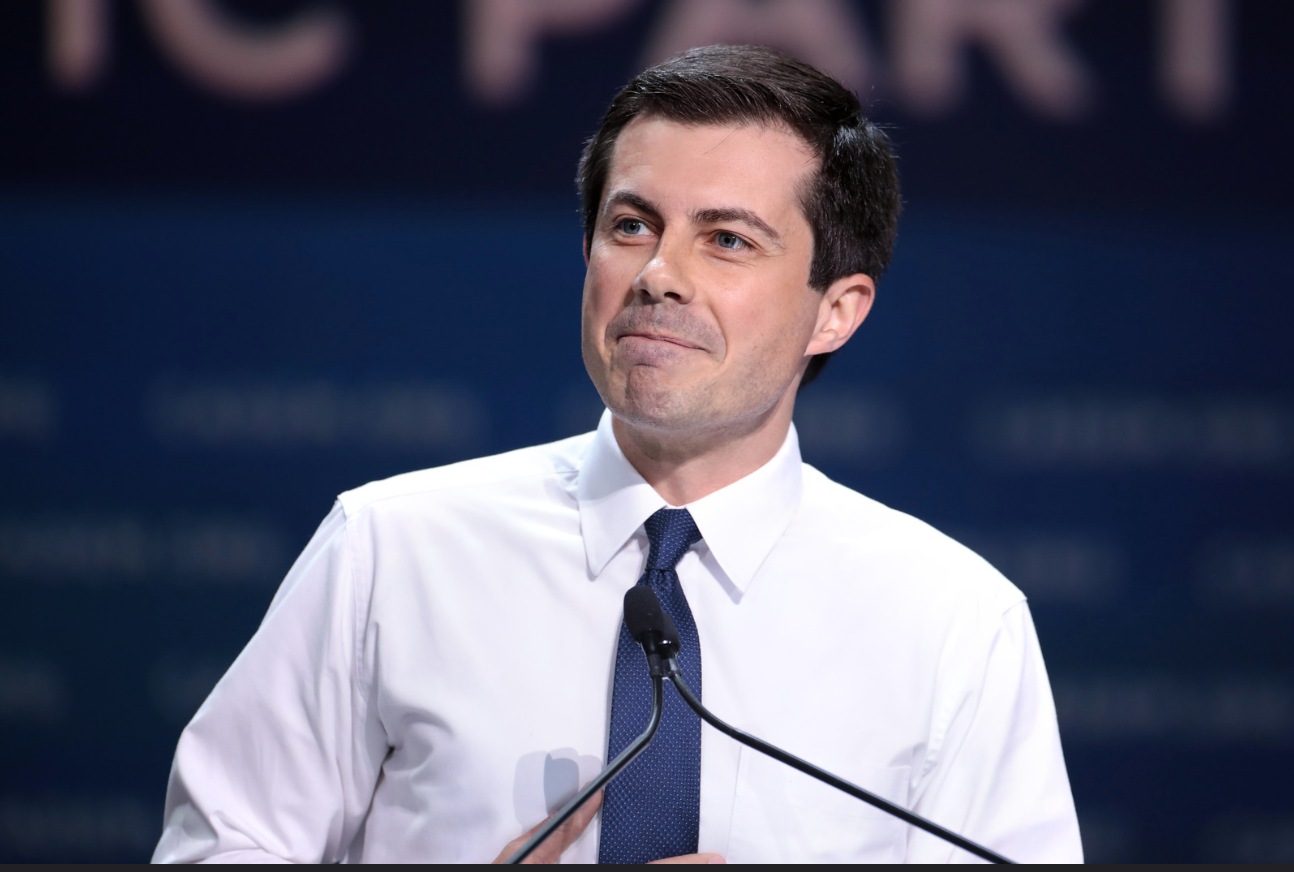 Pete Buttigieg's long-awaited transportation plan would create a national Vision Zero plan, charge drivers more for their use of the roads, build more public transit, and create "sustainable infrastructure" jobs — but it also has some typical car-culture proposals that might undermine all of it.
Yes, requiring states to "actively improve their safety records or road design processes, or else lose federal funding for other roadway projects" is a major shift from current policy, but for voters who want a president who would end auto-dependency in America, Buttigieg's plan isn't all good news.
Here are a few of the highlights — the good, the bad, and the too-soon-to-tell — from the plan:
The Good
The Bad
More money for highways. The Highway Trust Fund has been insolvent since 2008 — largely because we've never charged highway users the real costs of the roads they use at any point in American history. Some might say that's a pretty good reason to stop building them and invest in solvent modes of transportation, like transit, biking and walking. Buttigieg, though, apparently thinks it's a reason to give the HTF an injection of $165 billion.
More autonomous vehicles. Driverless cars are still a nascent and largely untested technology that's already killed American pedestrians, and won't do a thing to help us reckon with an autocentric development pattern that makes people outside cars an afterthought in our city planning process. But apparently Pete is a fan! He wants to "l

ead the world in safe and zero-emissions autonomous vehicle technology," according to his proposal. The campaign doesn't commit to a concrete budget on this one, but any dollar on AVs is poorly spent when we have so many proven tools to make our streets safer for all users. (See: basic bike/ped infrastructure.)

More electric vehicles. Say it with us now: electric cars are still cars, and car drivers kill people. Putting $6 billion into EV charging infrastructure, as Buttigieg would, is a dubious use of money, especially considering that when you look at their complete life cycle, today's electric cars are worse polluters than cars that run on diesel. Here's hoping other presidential hopefuls will invest their dollars into a climate change solution that works right now: shifting more trips to sustainable transportation.
The Vague: 
Better state and regional partnerships. Buttigieg's plan teases the creation of "a new $3-billion grant program for programs of national significance to facilitate collaboration across states and regions." Will that mean it'll be easier for the state department of transportation to run a road through your neighborhood, or for the region to say "no way" to new state highways? Jury's out.
"Safer" rural roads. 50 percent of traffic fatalities happen on rural roads, and 24 percent of those killed are pedestrians. But does that mean that every state road through the hinterland will gets its own shiny new sidewalk, or does that mean more guardrails that make walking impossible? The plan doesn't specify.
Road repair. Taking a shot every time you hear someone say "crumbling roads/streets/bridges" during a presidential debate is a pretty good drinking game. But that doesn't mean comprehensive street infrastructure repair is good policy — at least, it's not if smoother pavement incentivizes more driving without making accommodations for bikes and peds. Buttiegieg, at least, wants to make his road repair funds contingent upon states developing "achievable plans for maintaining their roads before they use federal funds for new roads or expansions." Not subsidizing insolvent autocentric roads is a start, at least — but it's nowhere near the drastic action we need to take if we want to end autocentricity for good.
Connections to opportunity. Buttiegieg's administration would "ensure that federal transportation projects improve access to opportunity by determining how effectively they connect people to jobs and services." That would have been in the "good" column, except the details are unclear: If Mayor Pete is merely connecting people to job centers via a highway instead of a train line or better bus service, it will saddle low-income people with the burden of car ownership.
How he'll pay for all this. The Buttigieg campaign has told reporters

"the plan will be paid for by reforming the capital gains tax and repealing the 2017 GOP tax overhaul." The math, though, hasn't been comprehensively spelled out — especially for the most expensive portions of the plan, which are all related to car infrastructure.

Kea Wilson has more than a dozen years experience as a writer telling emotional, urgent and actionable stories that motivate average Americans to get involved in making their cities better places. She is also a novelist, cyclist, and affordable housing advocate. She previously worked at Strong Towns, and currently lives in St. Louis, MO. Kea can be reached at kea@streetsblog.org or on Twitter @streetsblogkea. Please reach out to her with tips and submissions.
Read More:
Stay in touch
Sign up for our free newsletter