U.S. DOT Wants to Show America How to Heal Divides Left By Urban Highways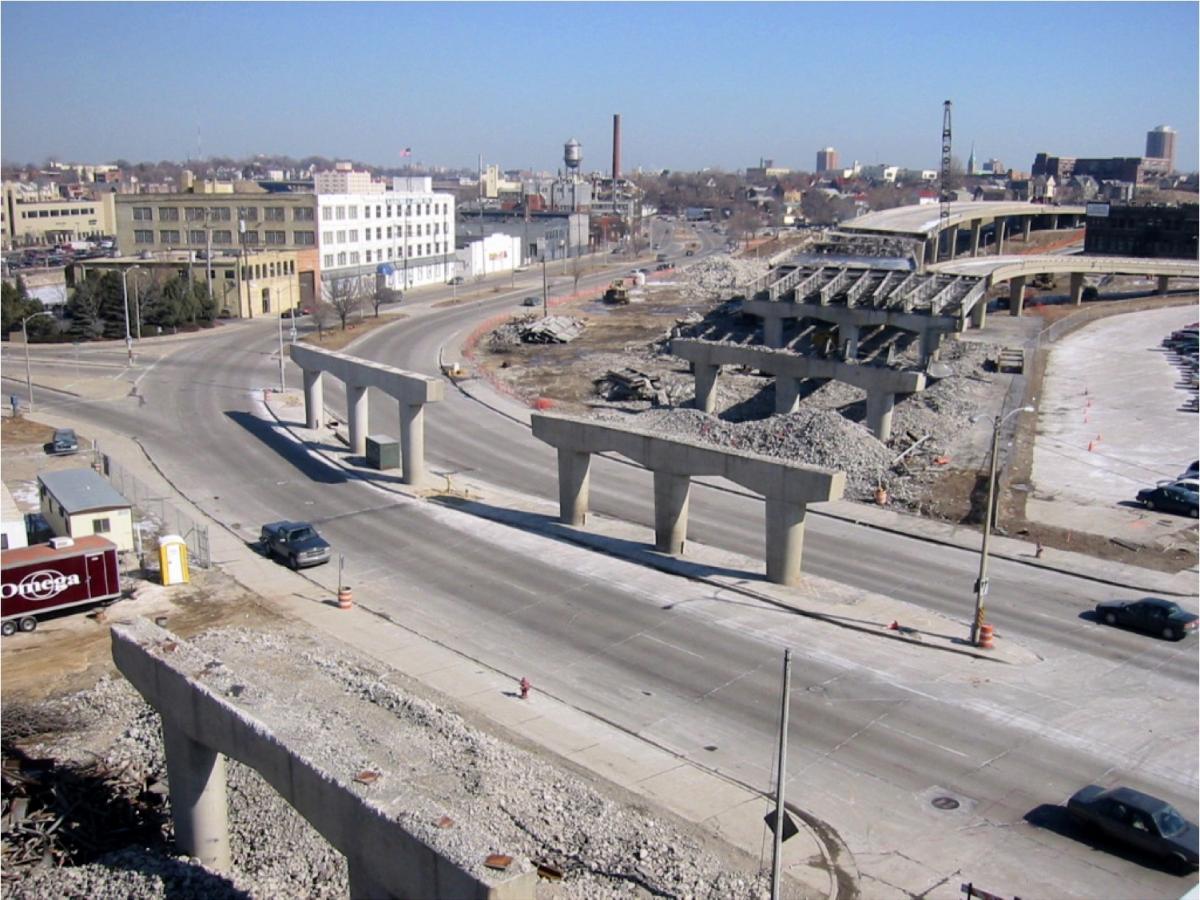 Transportation Secretary Anthony Foxx opened up earlier this spring in a refreshingly personal speech about how highway construction in American cities isolated many neighborhoods — especially black neighborhoods — and cut people off from economic opportunity. Now U.S. DOT is following up with an effort to demonstrate how those wrongs can be righted.
Yesterday the agency announced the Every Place Counts Design Challenge, which asks cities to submit proposals for "reconnecting" communities "bifurcated" by transportation infrastructure. U.S. DOT will select four cities from different regions of the country where the agency will lead workshops to advance the winning ideas. (The deadline to apply is June 3, but the agency wants notification of intent to apply by May 20.)
In its announcement, U.S. DOT doesn't go into a lot of detail about what types of projects it's looking for. However, the agency chose some highly suggestive images to illustrate the initiative. One photo shows a highway cap over Interstate 70 in Columbus, Ohio, not the most groundbreaking project. Another shows Milwaukee's Park East Freeway, mid-demolition, a rare 100-percent intentional highway teardown. And the third shows Portland's Tom McCall Waterfront Park, which was made possible by another freeway teardown — the removal of Harbor Drive.
Too often, when city residents build momentum to heal the damage caused by urban freeways, the state DOT shoots it down. This could be an opportunity to get different levels of government on the same page and move forward with some really bold ideas.