Hans Monderman
Counter-Intuitive Department: Sometimes, Traffic Controls Make Streets More Dangerous
12:01 AM EST on January 18, 2023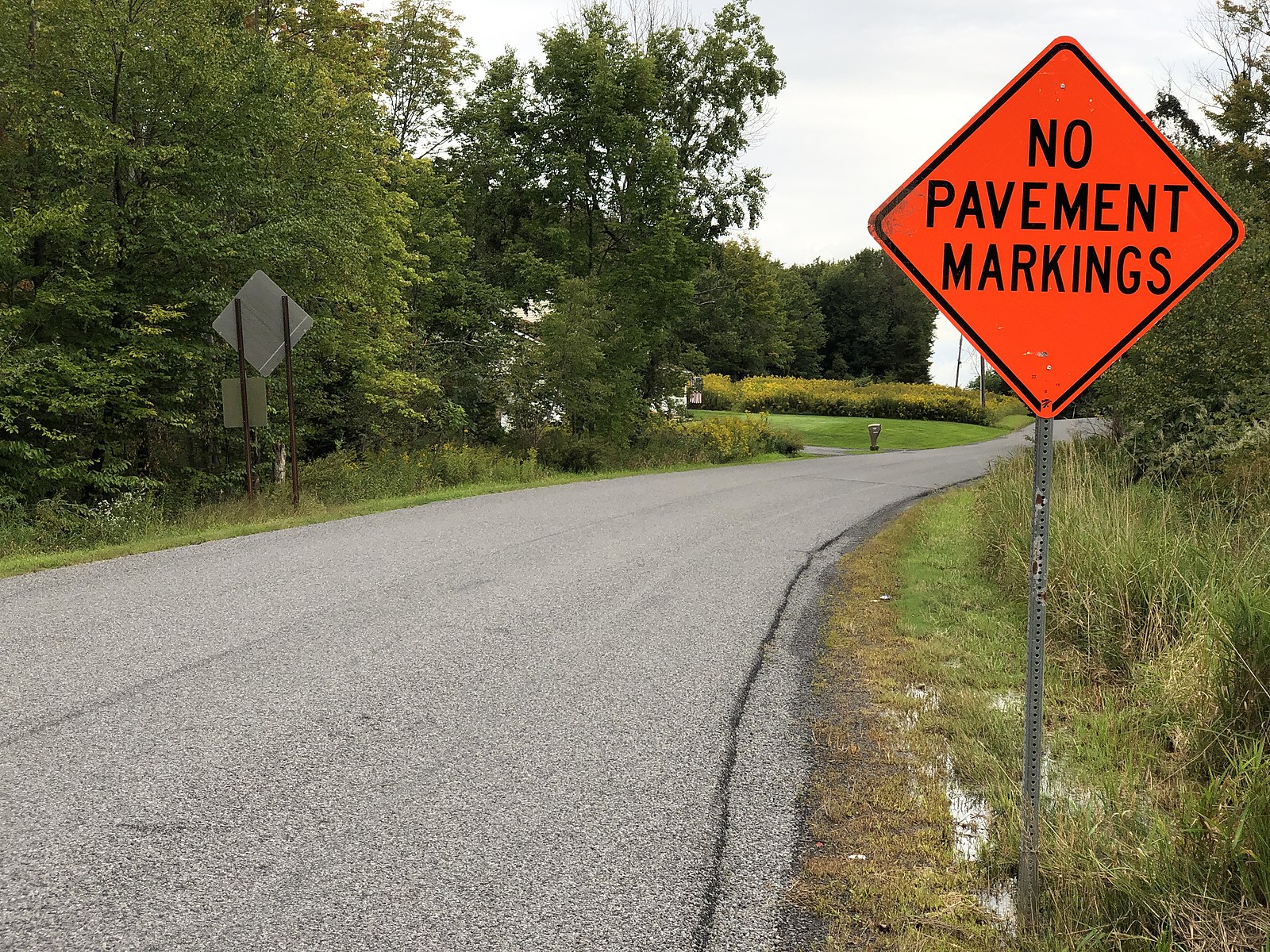 Cyclists are struck by cars on U.S. roads every day. Ian Lockwood, though, may be one of the only ones who's ever been struck by a boat.
More specifically, he was struck by a boat that was being pulled on a trailer behind a pick-up truck, during an early morning bike ride on a residential street in his quiet Florida neighborhood. The truck's driver tried to give the biker the minimum — and extremely minimal — three feet of clearance that Sunshine state law requires motorists to grant to a cyclist they want to pass, but it wasn't enough to prevent the boat from swinging into the unprotected sliver of gutter pan where Lockwood was forced to ride.
Lockwood, though, says he doesn't totally fault the driver for violating Florida's lax passing rule. The motorist, after all, was actually obeying a far more obvious roadway law by staying in his lane rather than crossing the brand new, double-yellow line at the center of the road — even though there was no oncoming vehicle traffic, and there was a cyclist directly in his path.
Or, as Lockwood bluntly put it: "I blame it on that yellow line."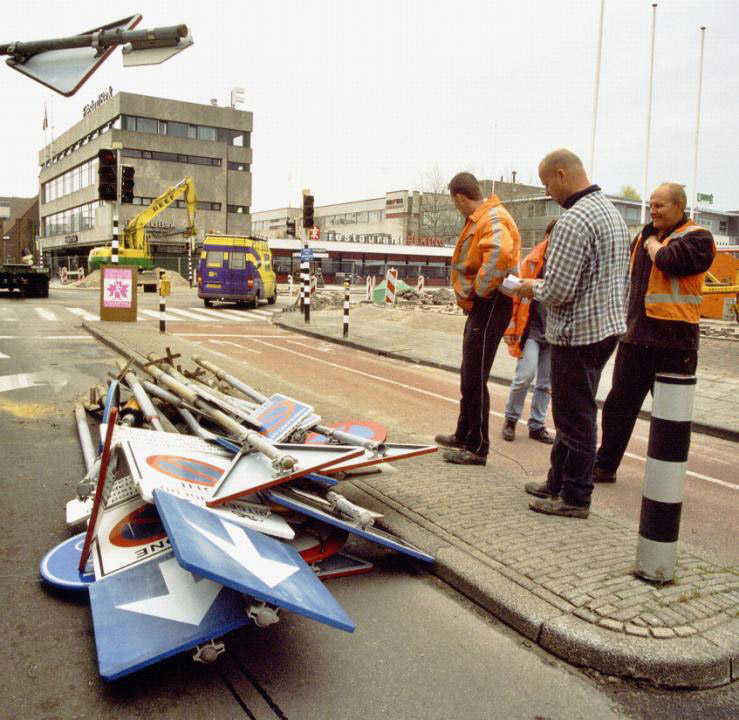 Lockwood — a nationally recognized sustainable transportation expert and engineer with Toole Design — was only bruised by the encounter, but his experience isn't anomalous. And neither is his skepticism about the wisdom behind many of the signs, signals and markings that annotate U.S. roads.
Since the very first center line appeared on a Michigan road in 1911, many have questioned whether the design norms that govern the U.S. transportation network really make roads "safe," or simply less dangerous than the anarchic days of early motordom — though they're still nowhere near as safe as the days before the car dominated American roads at all. That debate became especially heated with the introduction of the Manual of Uniform Traffic Control Devices (aka "The MUTCD") in 1935, which to this day is spurring calls for reform among advocates who say it often encourages or outright requires transportation leaders to design roads to move vehicle traffic quickly, even if it means more people outside cars will be more likely to die if they're struck.
"The [signs, signals and markings in the] MUTCD aren't there to make our streets safer," Lockwood adds. "They're there to make them faster. … At slower speeds, we don't need all that stuff. We added [signs and signals] to speed up the streets and help them carry greater car volumes, and to do that as safely as was feasible — even though that's never been all that safe."
American design manuals aren't the only ones that have come under fire for making streets faster. Perhaps the most prominent critic of traditional approaches to road marking was Hans Monderman, a radical Dutch traffic engineer and founder of Shared Space movement who famously — if counter-intuitively — advised communities throughout Europe and Australia facing safety challenges to remove streetlights, lane markers, and even crosswalks, rather than following conventional wisdom that would have them install even more of them. The small city of Bohmte, Germany reportedly saw car crashes stop completely in the month after they took Monderman's advice and almost totally denuded their streets of markings and signs.
Even less dramatic experiments have yielded big results. In 2016, transportation engineers in London found that when they removed center lines from several 30 mile-per-hour roads, traffic speeds and potential crash severity plummeted — perhaps validating Lockwood's hypothesis that the yellow line deserves some of the blame for traffic violence on U.S. roads, too. (Unsurprisingly, he has a similar theory about the safety impacts of painted-on bike lanes and sharrows.) The installation of unsignalized roundabouts in place of intersections with lights — or Monderman's preferred, even-less-marked-up alternative, the "square-about" — is another common example of Shared Space philosophy in action.
Mondermanesque interventions aren't always deliberate, either: a broken traffic light at a major Toronto intersection, for instance, recently delivered the unexpected benefit of a more efficient streetcar, because motorists were suddenly forced to think about about how to best negotiate a complicated street ballet, rather than just sailing through after a glance at the green light.
The reason why these approaches work, Shared Space proponents theorize, is because motorists instinctively behave more safely when they feel less protected by the comforting similarity of the roads around them, slowing down to look out for sudden hazards and relying more on eye contact and hand signals to communicate with other road users they'd otherwise blow straight pass.
"Sometimes I think we get clouded by technology, as if it's some sort of magic thing you can do to a street to make it safer," Lockwood added. "But what happens in real life is that the traffic signals and pavement markings take away some of the decision-making from the drivers, and that's a real problem. It makes people think that when the light is green, you can put your mind in neutral and zoom straight through.  The lower tech we go, the more we have to drive responsibly."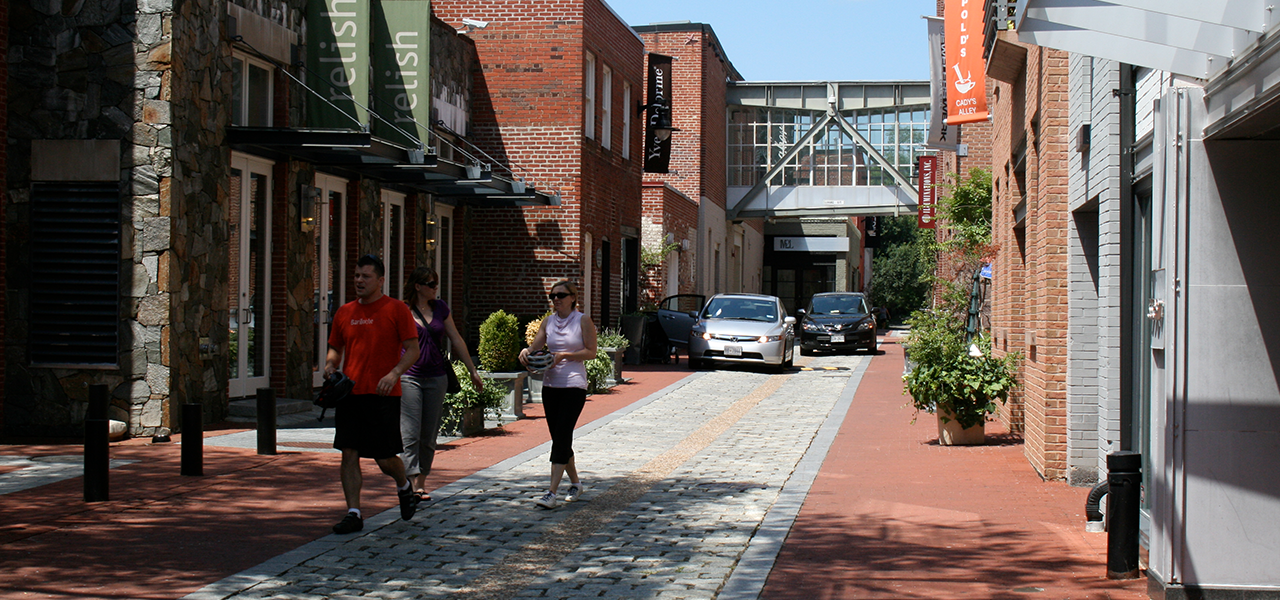 Needless to say, Shared Space concepts are not always an easy sell among drivers — and they're not always popular among pedestrians, either.
Studies have shown that while they're often physically safer on streets with fewer markings and slower drivers, vulnerable road users experience a decrease in perceived safety when things like crosswalks are erased, which can discourage them from walking or riding a bike on shared roads at all.
That's particularly true when the Shared Space philosophy extends to the removal of hard infrastructure like raised curbs, a move for which cities like Castlereagh, Ireland have been successfully sued by people with low vision, who rely on curbs to tell where the sidewalk ends and the driving lane begins. Blind pedestrians also don't have the ability to communicate with drivers through eye contact and hand gestures in lieu of markings and signs — and soon, sighted pedestrians may not either, at least if the autonomous driving industry succeeds in its goal of replacing human motorists who can communicate sensitive visual information to vulnerable road users with artificial intelligence programs that, at least so far, can't.
Lockwood, though, says that there's still a lot Americans can learn from Monderman's legacy, particularly by asking us to question what street design features are really for — and recognizing when they're truly keeping us safe, and when they're simply making it easier to assign blame to people who dare to step or cycle outside the federally-mandated lines.
"Traffic markings create a situation where someone's right and someone's wrong," he added. "And when you're wrong, everyone knows who to blame; it's your fault that you didn't follow the rules. But in the Vision Zero way of thinking, we know that people are fallible, and they're going to make mistakes...[and] we can't confuse safety with freedom from liability."
To clear up that confusion, Lockwood says that transportation engineers should focus less on installing thermoplastic and aluminum signs that instruct drivers on how to navigate roadway dangers, and simply stop designing dangerous roads in the first place.
"If we really wanted safer streets, we wouldn't have big arterials, which, by the way, are completely up to MUTCD standards," he adds. "Theoretically, the MUTCD says [these signals and markings] should make us safe. But clearly, they don't."

Kea Wilson is editor of Streetsblog USA. She has more than a dozen years experience as a writer telling emotional, urgent and actionable stories that motivate average Americans to get involved in making their cities better places. She is also a novelist, cyclist, and affordable housing advocate. She previously worked at Strong Towns, and currently lives in St. Louis, MO. Kea can be reached at kea@streetsblog.org or on Twitter @streetsblogkea. Please reach out to her with tips and submissions.
Read More:
Stay in touch
Sign up for our free newsletter