Gabe Klein
High Stakes for Cities as Feds Start Regulating Self-Driving Cars
2:47 PM EST on January 21, 2016
Last week as part of his State of the Union Address, President Obama announced a $4 billion investment over the next 10 years to test autonomous vehicles and get them ready for the market. Two days later at the Detroit Auto Show, Transportation Secretary Anthony Foxx announced that federal regulators would begin to develop coherent safety regulations for autonomous vehicles -- something industry leaders have been pushing.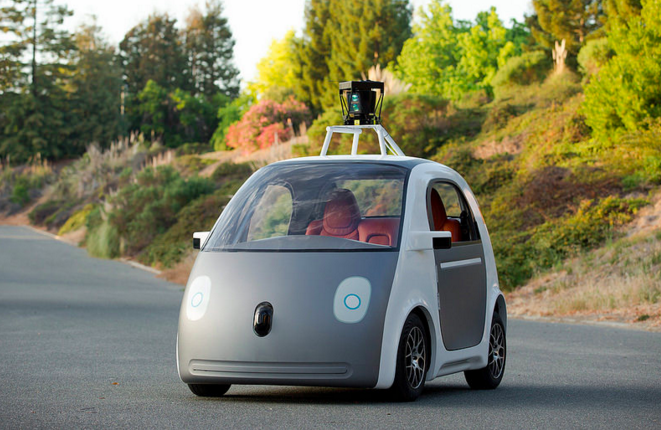 Before you dismiss these developments as just another sop to the car industry, consider the huge implications that autonomous vehicles could have for cities. There are upsides -- NHTSA Administrator Mark Rosekind has said that self-driving cars "can eliminate 94 percent of fatal crashes involving human error" -- and there are downsides as well. The ease of operating autonomous vehicles could lead to supercharged sprawl, for instance.
The emergence of self-driving cars raises a host of questions about issues ranging from liability in the event of a crash to the potential for shared autonomous vehicle fleets to free up huge amounts of street space.
Right now there's a patchwork of state laws regulating the self-driving prototypes that companies are testing (and many states have none). Last month, California released the first state rules governing autonomous cars for public use.
I'm not saying this is all good. I'm saying it's inevitable, so we should be shaping the way it happens.
Federal regulators say they will work with a group of states, car makers, and other interests to establish model legislation for states. Meanwhile, the National Highway Transportation Safety Administration will develop performance standards for self-driving cars.
So the next six months will be a critical time in shaping how self-driving cars are adopted. What should people who care about city streets look for during this process?
In his book Startup City, former Chicago and D.C. transportation director Gabe Klein touches on the emergence of self-driving cars and the potential consequences for cities. We spoke to Klein (who also serves on the board of OpenPlans, the organization that publishes Streetsblog USA) about why these regulations matter and what to look for as they're developed.
What should urbanists be watching for in this regulation process?
Around the turn of the last century we saw the invention of the combustion engine and the automobile dramatically change the landscape, I would say for the worse.
We are on the cusp of a major technological change. I think this time around we should be thinking, "What kind of life do we want?" And kind of fitting the technology into the kind of life that we want.
We could face a much more utopian urban future as a result of good policies that embrace technological change but fit it into the context that we want in healthy, sustainable, vibrant, economically growing cities. Or it could continue to allow the bad planning decisions of the past to continue. To see sprawl sort of justified.
Are there examples of specific regulations we should be watching? 
I think the [Obama] Administration is very cognizant of the fact that this could have huge consequences. Not just the regulations but the way that it's sort of rolled out.
You're talking about kids being able to walk to school again. You're talking about being able to reallocate up to 30 percent of a city's space to people again.
Let's say we incent the adoption of these vehicles into shared-use fleets. That's a very different outcome than incenting them in terms of personal vehicles.
I think we should be looking at deploying them in shared-use fleets first. We have heard these people from GM saying they should be part of fleets first.
Now that we have another generation of people coming along that very much view their connectivity as technology and a smartphone versus a car, there's a big opportunity to really commoditize point-to-point transportation.
That's sort of like what they did in the new California regulation. It only allows companies like Uber to operate self-driving cars. 
Yes, but overall I think the proposal is pretty limiting. I think it's going to push car companies to test their vehicles in places like Texas. It sort of struck me as a proposal to say, "Hey, maybe we should slow this down a little."
What GM is doing strikes me as very smart. They say, we're going to be selling things in different contexts. They're saying, in cities we're probably not going to be selling people cars any more.
People are interested in service on demand. It used to be everybody owned a cow. I would own a cow and you would own a cow. At a certain point people said, wait a second I just want the milk. People are not interested in buying the cow, they're just interested in buying the milk.
So how do you imagine this might impact city streets?
It will be interesting to see how some of the early cities like LA or Seattle and how they will start testing things and the signals they send. For example, how do we allocate the right-of-way? How do we incent delivery at night?
But don't the auto companies have a clear self-interest in promoting a personal ownership model? They're going to be key in driving this process.
We only have one time when we can really engage in this and shape the changes.
I'm not saying this is all good, I'm saying it's inevitable, so we should be shaping the way it happens.
What happens in terms of autonomous transit and freight vehicles? Why do we have tractor trailers blocking bike lanes at rush hour? All of that should happen at night.
What we really need to do is focus more on the outcomes we want. Right now, typically we have three out of four seats in every car empty -- it could be very efficient. Cars are not inherently inefficient, it's the way we use them that's bad.
What could be some of the good outcomes, in your opinion? 
There are so many consequences, if we get rid of 85 to 90 percent of the parking in cities as a result of the convergence of some of these technologies and people no longer needing to own their own cars.
You're talking about kids being able to walk to school again. You're talking about being able to reallocate up to 30 percent of a city's space to people again.
We only have one time when we can really engage in this and start to really shape the changes to roll out. I would encourage folks who care about active transportation and equity to be engaged. It may be the most consequential change in our lifetimes in terms of cities.

Stay in touch
Sign up for our free newsletter