Florida
Attacking the Language Bias in Transportation Engineering
2:56 PM EDT on June 3, 2013
"Improvement." "Upgrade." "Level of Service." The traffic engineering profession is full of buzzwords laden with meaning -- and, for the most part, the embedded meaning is something to the effect of "cars are king."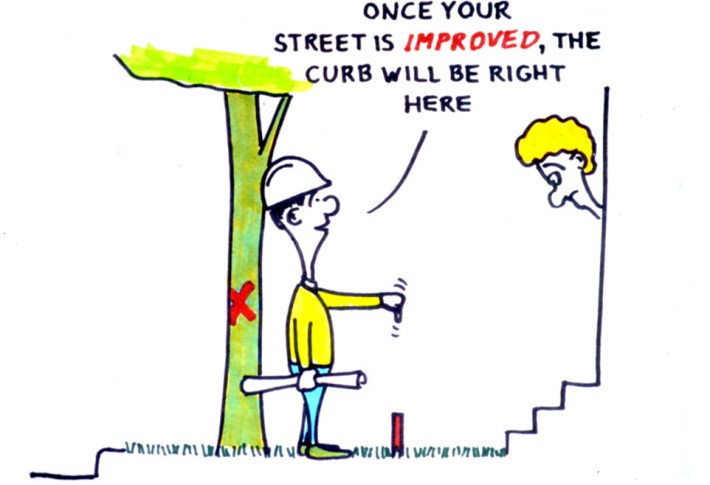 Ian Lockwood, P.E., has been working in the engineering profession for 30 years. He served as the chief transportation official for the city of West Palm Beach, Florida, before joining the engineering firm AECOM as a consultant and completing a Loeb Fellowship at Harvard.
Lockwood is on a mission to reform the way his profession uses language. I got a chance to sit down with him last week at the Congress for New Urbanism conference in Salt Lake City. Here's what he had to say:
Angie Schmitt: Are there any words in particular you are targeting?
Ian Lockwood: What I'm really targeting are the values that are behind the words. The words were coined during the golden age of the automobile, the 1930s through the 60s, by the transportation experts. Those folks memorialized those words in our books and technical manuals, like the Highway Capacity Manual. And the intention was to express the values of the profession in those words. The values, of course, were very automobile-oriented.
And we still use those words today, even though our value sets have shifted dramatically. What the words do is perpetuate the bias of the time. So if we want to reform and change things, it's much more difficult if the automobile biases and culture are literally hard-wired into the language.
I compare it to the women's movement somewhat. In the 1970s, women were trying to become more equal to men. They changed the language from gender-biased words like fireman, chairman, man hours, man-powered to firefighter, police officers... and it leveled the playing field. What I'm hoping is that we can substitute out the biased language. I just want a level playing field so we can have rational discussions without the value-coded language skewing things all the time.
AS: Can you give us some examples of biased words?
IL: Probably the one we hear the most is "improvement." When a conventional traffic engineer talks about an improvement, often it might mean a widening. It's hard to argue against an "improvement," because it's a subjectively labeled word and it implies it's getting better, even though it might not be getting better for all the user groups. It contains a bias for the automobile user over and above the other folks.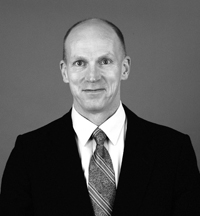 AS: Does that word have a really technical definition?
IL: No, it's just the habit. But it's used in definitions, like the "Transportation Improvement Plan." Quite frequently those transportation improvement plans are mostly widening plans. And transportation improvement sounds like an inherently good thing to a layperson or a politician, but if they knew it was just a set of widenings, perhaps they would think differently.
The word "upgrade," when you talk about changing a street from a collector street to an arterial street, it implies things are getting better. Why would you argue against an upgrade on a street --unless you're a business person, or a cyclist, or someone that lives in the neighborhood that thinks the neighborhood is going to get worse because of it?
AS: Are there any formal efforts underway around the country to change this?
IL: There ought to be one. In the city of West Palm Beach, years ago, we passed a transportation language ordinance where we required our staff and consultants to use objective language. I don't know if they still practice that, but they did when I was in charge there.
AS: Can you give me some examples of words that were switched, or how that worked?
IL: For example, "alternative mode of transportation": The "alternative" sounds weird or odd or abnormal, but maybe an objective term would be "non-automobile mode of transportation." Or if they mean bicycle or walking, maybe "human-powered," but certainly not "alternative."
We talk about the "capacity" of street. My profession thinks of that as how many cars can cross a line in an hour. But that's really just the motor vehicle capacity of the street. Everyone else knows that streets have the capacity to nurture businesses, be great addresses, to create identity, to be recreational facilities. They can be lots of things. But to let conventional thinkers own that word is just wrong.
Another good example is "protect" -- protecting rights of way. Protect, to you and me, means shielding something from harm. Protect, in that context, means that you're going to build a road on it somehow, that you're going to widen the road. "Protecting right of way" means that it's doomed to be covered over. So perhaps "purchase" might be good, or "designate." "Protect" is a nice word that means you're doing something inherently good and that just might not be the case depending on the nature of the work.
AS: Do you know of any other cities or places that have looked at this critically?
IL: After we published [our language ordinance in West Palm Beach], I know Chicago was interested. We got an email from Sri Lanka about it. We got calls from all over.
At the time I first got interested in this, probably 15 or 20 years ago, I sent a proposal to the [Institute of Transportation Engineers] to talk about the language and they replied that it was not only unnecessary, it was inflammatory.
AS: What was their explanation?
IL: They didn't explain. I think it violated their paradigm. They were part of a conventional paradigm. Now today the ITE is a lot better; the ITE has changed dramatically and perhaps the time is right to do this reform now.
AS: There is a whole discipline that is part of linguistics called conflict theory that looks at how different words reinforce existing power structures.
IL: Words are the clothing that ideas wear. There's an idea under there that, depending on the word that's used to describe it, we can clothe it one way or another.
AS: So how would you imagine a word change would change the way a project played out on the ground?
IL: Well if you can imagine yourself in front of a city commission, objecting to a road widening. And the supporter of the widening says, "we have to put the road widening [or improvement] in to create an acceptable level of service."
So first of all, "improvement" is biased. Second of all "acceptable" to whom? Is it the pedestrian? The shop owner? And then "level of service," for whom, again? The automobile is anonymous in this whole discussion. "Acceptable" just assumes that we have to make things great for motor vehicle users passing by.
So they should say, "adding the automobile lane to increase" – increase instead of improve – "to increase the level of service for automobile users" – because then at least you know what they're talking about: All they're talking about is the car.
It levels the playing field because the person objecting can say, "Hey look, that's where my kid's school is," or, "That's where my stores are," or, "The streets are in a neighborhood that you're going to create a barrier in." Those are the kind of concerns that get washed away by the built-in anonymity for the car in all of our language.
AS: Do you think the work you've done in West Palm Beach has the potential to impact the profession?
IL: It certainly impacted that city. When I first started there, I had a difficult time convincing anybody of the wisdom of what I was doing, because I was working against a cultural bias. But through exposing the bias through the language reform, I got a lot more projects done, a lot more reformist elements of the projects built. I think that has set some precedents which have helped other cities.
AS: What are some examples of that?
IL: We did some of the first big road diets, before the term was even coined. To create precedents in a biased environment is really hard. The first woman CEO was really difficult because they had to become chairman and they're a woman. "Chairman" has a biased connotation to it. To do the first road diets when the language and the culture was completely unsupportive was really difficult. And now it's easier, they're all over the country.

Stay in touch
Sign up for our free newsletter